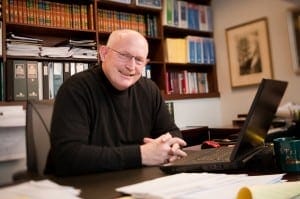 By Mike Cassidy
Several days ago, I posted an article about health reform and it's Top Ten Issues. Just this week, CMS and ONC have launched massive projects along those line, i.e. the combined regs from CMS, FTC, OIG and the IRS regarding Accountable Care Organizations, and the 2011-2015 Heath IT Strategic Plan. Links to all material are available at www.medlawblog.com, and we'll be addressing those issues here in the near future.
The Office of the National Coordinator for Health Information Technology (ONC) today announced an open public comment period on the Federal Health IT Strategic Plan: 2011-2015 ("the Plan"). The Plan reflects ONC's strategy, developed in collaboration with other federal partners, over the next five years for realizing Congress and the Administration's health IT agenda.
Despite evidence of the benefits of the use of health IT, today only 25-percent of physician offices and 15-percent of hospitals take advantage of electronic health records (EHRs). Two major pieces of legislation, enacted over the past two years, are dramatically changing the health IT landscape and providing an opportunity to modernize the way care is delivered and improve the health of all Americans – the Health Information Technology for Economic and Clinical Health (HITECH) Act and theAffordable Care Act.  The Plan, originally published in 2008, is being updated to reflect the significant impact of these two pieces of legislation.
The Plan begins in 2011, when it became possible for eligible professionals and eligible hospitals that demonstrate "meaningful use" of certified electronic health record (EHR) technology to receive incentive payments under the Medicare and Medicaid Electronic Health Record (EHR) Incentive Programs as authorized by the HITECH Act.
"We've entered a new era in health care, the era of meaningful use," said David Blumenthal, M.D., M.P.P, national coordinator for health information technology. "Meaningful use provides an opportunity to bring electronic health information to life in the care of patients and power an information-driven health care system that is capable of never before imagined levels of performance."
The Plan describes how ONC will work collaboratively with its federal partners and the private sector to usher in a new era of meaningful use that will allow the health care system to harness the power of health IT to bring information to bear in new ways to improve care and transform the health care system.
Building on meaningful use, the Plan also addresses how ONC and its federal partners will increase protections to ensure that electronic health information is kept private and secure, empower individuals with access to their electronic health information, and enhance the ability to study care delivery and payment systems.
Over the past year, ONC has worked closely with its federal partners and the private sector (through the HIT Policy Committee, a Federal Advisory Committee) to update the Plan. ONC welcomes the public to submit comments on the Plan through April 22, 2011, in order to better inform its strategy.
For more information or to contact Mike Cassidy, visit his Featured Thought Leader Page on this site.
Throughout the year, our writers feature fresh, in-depth, and relevant information for our audience of 40,000+ healthcare leaders and professionals. As a healthcare business publication, we cover and cherish our relationship with the entire health care industry including administrators, nurses, physicians, physical therapists, pharmacists, and more. We cover a broad spectrum from hospitals to medical offices to outpatient services to eye surgery centers to university settings. We focus on rehabilitation, nursing homes, home care, hospice as well as men's health, women's heath, and pediatrics.