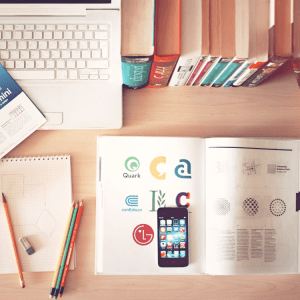 Western Pennsylvania Healthcare News (WPHN) features fresh, in-depth, relevant information and healthcare articles for our online audience of 10,000+ healthcare leaders and professionals throughout the year.
As a healthcare business publication, we cover and cherish our relationship with the entire healthcare industry and cover the whole continuum of care.
Our audience includes healthcare professionals, physicians, nurses, hospital executives and department heads, insurance providers, attorneys and accountants, home care and nursing home administrators, healthcare students, university and allied health school professionals, and suppliers of products and services to the healthcare arena.
We focus on rehabilitation, nursing homes, home care, hospice, men's health, women's health, and pediatrics. If your business crosses into any part of the healthcare sector, you should make it your business to be a regular part of Western Pennsylvania Healthcare News.
Contact Daniel Casciato at [email protected] to submit a bylined healthcare article, sponsored post, or press release to our online publication.
If you're interested in advertising with us or sponsoring an article, visit our Advertising page for more details.
Topics we cover regularly include:
Addiction/Mental Health/Recovery
Clinical Topics and Research Developments
Consulting and Outsourcing
Healthcare Legislation and the Regulatory Environment
Healthcare Real Estate, Design, Construction, and Facility Management
Education
Eldercare
Employment Issues
Legal Issues
Marketing and Communications
Nursing
Pediatric Healthcare
Physical Therapy
Practice Management
Rehabilitation
Senior Living
Social Media Strategies
Technology
Telemedicine/Telehealth
We accept these types of articles:
Exclusive articles are those you submit to our Editorial team for publication only on WPHN.
Non-exclusive articles are those you submit to our Editorial team for publication on WPHN that you've also posted or may post to other blogs or websites. Please let us know where the article was published before and if we can re-post it.
Articles should be written in the third person unless the submission is an opinion piece approved by the editor.
Include a title (in title case) with your article submission, the author's byline, a short bio (100 words or less), and a headshot. Headshots should be 75 dpi in resolution and 300 x 300 pixels, be in color, and in .jpg or .png format.
Footnotes/Citations
Do not include footnotes or endnotes. We will not post these. Any appropriate references should be incorporated into the narrative of the article itself.
Links
You may include links to relevant resources and a link to your company in the bio at the end of the piece. Links are converted to no-follow. Please note: We reserve the right to change or remove any links in the article at any time. Links in the bio section will never be changed.
Promotional Content
Only articles that are educational and informative will be considered. While we appreciate cutting-edge articles on topics featuring new concepts, our readers wish to be educated, not sold.
Articles cannot be an advertisement or promotional material or include excessive self-promotion unless it is a paid promotional piece.
Revisions
We reserve the right to make revisions or refuse individual articles once they have been submitted and reviewed.
Voice/Tone
A bylined article expresses your knowledge and insights. The purpose is to educate and/or update our readers on a specific issue or the latest trends in the healthcare industry.
WPHN's voice is friendly, informational, conversational, and straightforward. The audience should feel our site is trustworthy, educational, and welcoming.
Word Count
Articles should be at least 600 words, be educational and informative, and take a specific angle about something in the related field rather than an advertisement of an organization.
Events
Have a special event coming up? Any conferences or meetings the readers should be aware of? Please send us the name of the event, location; dates; and contact information.
Press Releases
We encourage you to send your press releases on breaking news, awards, new hires, promotions, and other things that your organization is proud and excited to announce.
We welcome and encourage photos (75 dpi) with submissions.
All press releases should clearly and thoroughly describe your product or service.
If your product or service is not healthcare specific, it is helpful to tell us how it applies to the healthcare community.
Social Media Channels
If you have news that must be distributed immediately, we'll post it on our social media accounts—LinkedIn, Twitter and Facebook. Collectively, among the Western Pennsylvania Healthcare News team, we have 10,000+ social media connections.
Healthcare Articles and News Editorial Calendar
Below are the focus areas of each month. However, keep in mind that we do publish other topics as well.
January
Strategic Planning
Medical Malpractice Insurance
Medical Purchasing
Residential Treatment Centers
Higher Education Healthcare Programs
February
Senior Living Solutions
Rehabilitation Products and Services
Medical Billing & Coding
Financial Planning/Investment Management
Special Needs Services
March
Healthcare Real Estate, Design, Construction and Facility Management
Cancer Care
Legal Representation
IT Solutions
Telemedicine
Senior Living
April
Salute to Nursing
Education
Physical Therapy/Occupational Therapy
Medical Trends in Supplies/Equipment
Orthotics and Prosthetics
May
Nursing
Vendor Showcase (Products and Services for the Healthcare Industry)
Practice Management
Human Resources
Home Health
June
Healthcare Real Estate, Design, Construction and Facility Management
Excellence in Patient Care
Healthcare IT Solutions
Safety & Security
Marketing Your Practice
Senior Living
July
Outsourcing & Consulting
Talent & Career Management
Financial Planning/Investment Management
Special Needs Services
Healthcare Regulations
Wealth Management
August
Cardiology

Eye Care

Hospice
Pediatric Healthcare
Telemedicine
September
Healthcare Real Estate, Design, Construction and Facility Management
Orthopedic
Undergrad and Grad Healthcare Programs
National Breast Cancer Month
Mental & Behavioral Health Services
Senior Living
October
Women's Health
Fitness & Nutrition
Rehab & Sports Medicine
Special Needs
Non-Profit Fundraising and Events
November
Excellence in Patient Care
Cost Savings Strategies
Legal Representation
Healthcare IT Solutions
Leadership
HIPAA Guidelines (such as patient text messaging services provided by companies such as Curogram)
December
Healthcare Real Estate, Design, Construction and Facility Management
Outsourcing & Consulting
Looking Ahead to 2018
Social Media Best Practices
Family Health
Again, please get in touch with Daniel Casciato at [email protected] to submit a bylined article or press release.