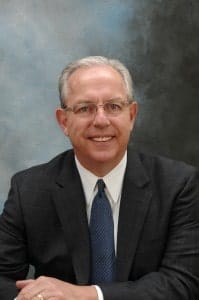 Excela Health has named Michael D. Busch as its new executive vice president and chief operating officer, officials announced today. Busch will be responsible for overseeing the day-to-day operations of the growing Excela Health system.
"I am pleased to have Mike join our team," said Robert Rogalski, CEO of Excela Health. "He has broad experience in working with hospitals and physician groups. Mike has a solid track record of helping organizations advance their quality and improve service to patients. He will be an important part of Excela's future."
Busch was formerly a vice president and chief strategy officer for Butler Health System in Butler, PA. Prior to that, he served as the president and CEO of the primary care physician networks of West Penn Allegheny Health System in Pittsburgh. Busch also served as president and CEO of Children's Community Care, a large pediatric group practice owned by the Children's Hospital of Pittsburgh at UPMC, and has worked as chief financial officer for both The Western Pennsylvania Hospital in Pittsburgh, and University Hospital, Milton S. Hershey Medical Center in Hershey.
"I believe my combination of leadership experience with both physician practices and hospitals equips me well for my new position at Excela Health," said Busch. "It is a great organization with talented physicians and employees. I am excited about being a part of the Excela team."
A native of Hershey, PA, Busch received a Bachelor of Science degree in Business Administration from Juniata College in Huntingdon and a Master's in Public Management, Health Care Management from Carnegie Mellon University..