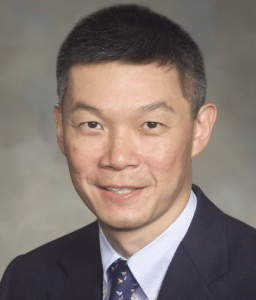 Retired Navy medical corp captain will become AMA president in June 2014
Robert M. Wah, M.D., a reproductive endocrinologist and ob-gyn in the Washington, D.C. area, has been elected president-elect of the American Medical Association, the nation's largest physician organization. Dr. Wah will serve as president-elect for one year and be sworn in as AMA president in June 2014.
"I greatly appreciate the trust my colleagues have placed in me during this important time for our profession and our health care system," said AMA president-elect Robert M. Wah, M.D. "Working together I know we can make significant strides in reducing chronic disease, educating future physicians and improving how care is provided to our patients."

Dr. Wah served more than 23 years on active duty as a captain in the U.S. Navy Medical Corps. He now practices and teaches at the Walter Reed National Military Center in Bethesda, Md., and the National Institutes of Health. A nationally recognized expert in health information technology, Dr. Wah also serves as chief medical officer for Computer Sciences Corporation, Public Sector.
Dr. Wah served as chair of the American Medical Association (AMA) Board of Trustees from June 2011 to June 2012. He served in the AMA House for 17 years and has held several previous leadership positions in the AMA, including chair of the AMA Council on Long Range Planning and Development, chair of the Young Physicians Section and chair of the Section Council on Federal and Military Medicine. Dr. Wah also served on the American College of Obstetricians and Gynecologists' Executive Board and its Health Care Commission.
Born and raised in Oregon, Dr. Wah graduated Phi Beta Kappa from the University of Oregon with a bachelor's in chemistry and received his medical degree from the Oregon Health Sciences University. He completed his ob-gyn residency at the National Naval Medical Center in Bethesda, and a reproductive endocrinology fellowship at Harvard in the Brigham and Women's Hospital in Boston. Dr. Wah is certified by the American Board of Obstetrics and Gynecology in both ob-gyn and reproductive endocrinology.