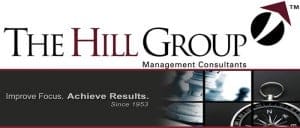 This year, the U.S. Department of Health and Human Services is expected to release final rules that, under the HITECH Act, will significantly change HIPAA patient privacy and information security requirements, as well as provide  for stricter enforcement provisions.  Continued delays with this announcement and uncertainty regarding future regulation have forced the healthcare community to anticipate the scope of these upcoming modifications and to move forward with new and expanded information security policies and practices.
Please join  the Hospital Council of Western Pennsylvania and The Hill Group, Inc. on May 17 for an informative panel discussion on approaches to patient information security and privacy regulations in today's uncertain regulatory environment.  Leaders in the healthcare industry will provide their perspective on how organizations are taking steps to respond to current and future regulatory changes.  Panelists include:
Hon. Jason Altmire, United States Representative (PA-4)
Jim Ansell, Chief Information Security Officer, Highmark
Bob Barrett, Senior Sales Executive, eClinical Works
Sue Flynn, Chief Executive Officer, Vale-U-Health
John Kalafut, Director of Healthcare Informatics Research and Strategy, MEDRAD, Inc.
Scott Rogerson, Consultant, The Hill Group, Inc.
Date: May 17, 2011
Location: Hospital Council of Western Pennsylvania
500 Commonwealth Drive
Warrendale, PA  15806
Time: 9:00 a.m. Registration and networking; 9:45-11:30 a.m. Program
There is no cost to attend this event.  For online registration, please visit  http://surveys.hillgroupinc.com/s3/RegistrationHIPAAHITECH.   To register by phone or for more information, please contact Sue Orbanick at 412.722.1111.