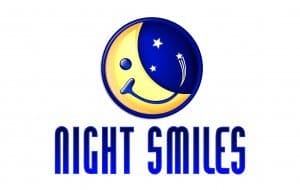 Heritage Valley Health System, a progressive community-based healthcare system located in southwestern Pennsylvania, and its dining services partner Cura Hospitality, a leading specialist in healthcare and acute care dining, recently launched "Night Smiles," a new midnight food ordering and delivery service for employees at Heritage Valley hospitals.   Developed by Eat'n Park Restaurants for Heritage Valley, Night Smiles was first piloted May 10 for the convenience of all midnight shift hospital employees at Heritage Valley's Sewickley and Beaver campuses.
An exciting and exclusive program of Eat'n Park Hospitality Group, the parent company of Eat'n Park Restaurants and Cura Hospitality, Night Smiles features a midnight menu with a wide variety of Eat'n Park favorites.
"I commend Eat'n Park on the creation, implementation and start-up of this program.   This is a wonderful addition to the management expertise of Cura, who we recently partnered with to continually improve patient care and employee satisfaction," said Norman F. Mitry, president and CEO, Heritage Valley Health System.
Hospital employees who work from 11 p.m. to 7 a.m. can select delicious options for breakfast, such as Eat'n Park's famous Breakfast Smiles, Scramblers, and  Bananas Foster French Toast.   Employees can also select from a variety of appetizers, dinners, sandwiches, burgers and salads all made fresh to order.
The Night Smiles program is available at both the Sewickley and Center Township Eat'n Park Restaurants, serving the Heritage Valley Sewickley and Heritage Valley Beaver campuses, respectively. Call-in orders can be placed by hospital employees daily by 1 a.m. for a 2 a.m. delivery.
Each employee's order is made fresh,  packed and delivered separately into thermal bags, with the guest check and employee's name and department on the outside of the bag.  All Night Smiles orders are paid for by the hospital employees in the form of Night Smiles vouchers, which can be purchased from the cafes in each hospital managed and operated by Cura from 7 a.m. to 7 p.m. daily.  Vouchers are available in books of twenty-five $1 vouchers.
An invitation is also included for hospital team members to go online and complete a Night Smiles survey so that Eat'n Park can identify areas for improvement.
"The 'Night Smiles' team did an impressive job. Orders were delivered by very personable and professional individuals promptly at 2 a.m.," added Mitry.
"We're excited to bring our expertise in food service management to Heritage Valley," says Mitch Possinger, president and founder of Cura. "This unique collaboration with Eat'n Park gives us the opportunity to deliver a wide variety of exciting fresh food options to our patients, guests and employees."
Throughout the year, our writers feature fresh, in-depth, and relevant information for our audience of 40,000+ healthcare leaders and professionals. As a healthcare business publication, we cover and cherish our relationship with the entire health care industry including administrators, nurses, physicians, physical therapists, pharmacists, and more. We cover a broad spectrum from hospitals to medical offices to outpatient services to eye surgery centers to university settings. We focus on rehabilitation, nursing homes, home care, hospice as well as men's health, women's heath, and pediatrics.