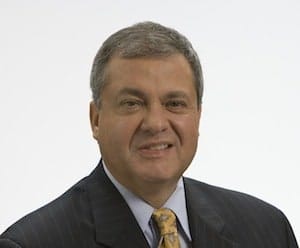 By Dennis Liotta, Esq., Partner at Edgar Snyder & Associates
If you're a healthcare worker – whether you work in an office or have direct access with patients – you run the risk of being injured on the job. According to the U.S. Department of Labor's 2010 Workplace Injuries and Illnesses Report, healthcare workers are more likely to suffer workplace injuries than people in other industries.
But if you're injured on the job as a professional in the medical field, you may not want to report the accident. You may worry about your job security, or that your coworkers may treat you differently.
The Pennsylvania workers' compensation system is designed to protect your rights, but the process can be very confusing. You need to understand your rights so that you can act accordingly if you're hurt on the job.
Report Your Work Injury
If you're injured while on the clock, report the incident to your supervisor right away. Your supervisor should file a "First Report of Occupational Injury," and your employer's insurance company has 21 days to accept or deny the injury.
If they accept the injury, you may receive a "Notice of Temporary Compensation Payable," which allows the insurance company to pay your lost wages and medical benefits for up to 90 days while they investigate your claim. If the insurance company denies your work injury, you will receive a "Notice of Compensation Denial" in the mail. At that point, you'd need to file a claim petition and go before a judge in a hearing.
Many injured workers try to file a claim petition on their own without consulting an attorney, but end up making mistakes that jeopardize their ability to receive workers' compensation benefits.
Undergo Medical Treatment
Many healthcare employers have company doctors paid by their insurance companies. If your employer has a panel of physicians posted at your workplace, you must be treated by those doctors for the first 90 days to have your medical bills covered.
After 90 days, you can go to your own doctor. However, your employer can request that you go to an Independent Medical Exam (IME) by a company doctor every six months.
Because the doctors are paid by your employer's insurance company, it's common for the doctor to release you to return to work, even if you feel you're not fully recovered. If that happens, your employer will likely file a "Petition to Terminate, Modify, or Suspend" your workers' compensation benefits.
Medical Expenses and Lost Wages
The most common workers' compensation benefits are payments for medical expenses and lost wages.
Medical expense payments cover doctor appointments, surgeries and hospital visits, medications, medical supplies, etc. Your employer's insurance company should cover your medical expenses even if they haven't paid you for your lost wages.
You must be off work and under a doctor's care for at least 14 work days to be eligible to receive lost wages for the first seven days you missed. The amount you can receive depends on the severity of your work injury, and your payments may be reduced if you have other sources of income.
Time is Critical
If you were injured on the job, you must act quickly. The Pennsylvania workers' compensation system is meant to help protect your rights and your financial security while you recover, but there are time limits.
You have 120 days to tell your employer about an injury or illness. If you didn't know you had an injury or illness, you have 120 days to notify your employer from the time you discovered that your injury or illness is work-related. After that point, your employer doesn't have to pay you workers' compensation benefits.
You have three years from the day you were injured (or the date you became aware of an illness or injury) to file a claim petition for workers' compensation.
Understand Your Rights
The Pennsylvania workers' compensation system can be confusing, but as a healthcare worker, you can help yourself by learning everything you can. If your employer refuses to file an incident report, or if you're having problems with your employer's insurance company, it's best to consult an experienced workers' compensation attorney for advice.
—
Attorney Dennis Liotta, a partner at the law firm of Edgar Snyder & Associates and manager of the Workers' Compensation and Social Security disability departments, has over 20 years of experience helping injured workers get the workers' compensation benefits they deserve.  For a comprehensive overview of the Pennsylvania Workers' Compensation system, download a free guide at:  http://www.edgarsnyder.com/workers-comp-guide.