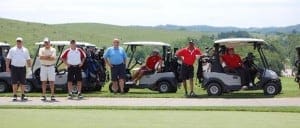 Union Orthotics & Prosthetics is sponsoring its annual Celebrity Amputee Golf Classic on Friday, June 17 at Quicksilver Golf Club. Registration and lunch is from 10:30-11:45 a.m. Shotgun start begins at 12 p.m. noon.  The event benefits the Woodlands Foundation and the EAGA-Paul E. Leimkuehler Memorial Scholarship Fund.  Space is limited to the first 144 golfers who register.
Union Orthotics & Prosthetics Co. is a family-owned company with a long history of over one hundred years of caring for the disabled of Western Pennsylvania. Its services include orthotics (medical braces), pediatric orthotics, prosthetics (artificial limbs) and wound care products. They provide patients with a prosthesis or orthosis that is customized to meet their unique needs. The prostheses and many orthotic braces they provide are custom fabricated in their own laboratory.
Union Orthotics & Prosthetics is dedicated to providing the highest quality of patient care in the most cost efficient and timely manner possible. Their services and techniques are continuously being upgraded to achieve the highest standard of excellence desired.
Learn more about this great organization at http://www.unionoandp.com.