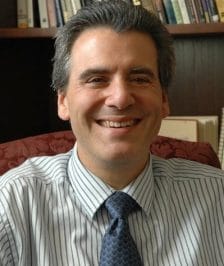 National CEO Search Underway for Pennsylvania's Leading Non-Profit Hospice
The board of directors of Family Hospice and Palliative Care has appointed Family Hospice chief financial officer Franco Insana as Interim CEO upon the departure of current CEO Rafael Sciullo, who announced on Nov. 30 that he will be leaving at the end of January to take a position with Suncoast Hospice in Florida.
Insana is an integral part of the leadership team and decision-making process at Family Hospice. His stewardship during the last four years has played a large part in the strength and stability of the non- profit organization. Insana has more than 25 years of business and accounting experience, particularly in the health care and non-profit environments.
During this transition period, Family Hospice's Board of Directors will initiate a national search for the organization's next President and CEO. This process may take up to six months.
For more information, visit www.FamilyHospice.com and www.Facebook.com/FamilyHospicePA.