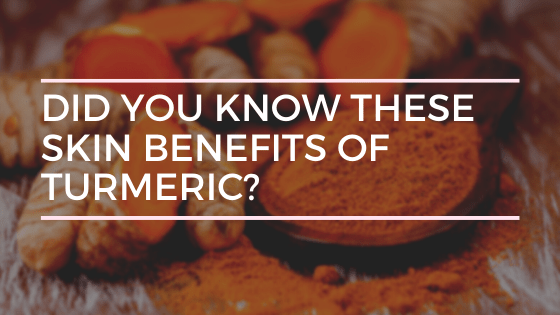 All of us our familiar with the flaming yellow powder in our kitchens to enhance the taste and colour of most of the dishes. But did you know that the same powder can be used to improve the quality of your skin and help cure many skin issues?
Well, yes. Turmeric is a highly effective natural ingredient to enhance your skin quality. Here's how:
Reduces dark circles from under your eyes
All those late nights you spend completing your projects or binging shows, often reward you with dark circles under your eyes that make you look tired and dull. Everytime these dull bags show up under our eyes pick up expensive cosmetics to get rid of them. The best ingredient, however, to get rid of these dark circles has been right in your kitchen all this while – turmeric.
Turmeric has components that are anti-inflammatory and act as a skin lightening agent, the product is best to free yourself of the dark circles. Not only that, it stimulates circulation in the applied areas and therefore, will help reduce puffiness under your eyes as well.
 Naturally whitens your teeth
Ever shied away from talking to your boss because of your yellow teeth? Well, we have all been there. While you've been using countless products to whiten your teeth, the healthiest and natural way is to use turmeric. It is quite ironic how a product that itself is yellow helps lighten the yellow colour of teeth.
Turmeric has components that help whiten the teeth and help cure gingivitis and adamant toothaches. All you have to do is to use turmeric to make a paste by combining turmeric powder, baking soda and coconut oil. Use this natural paste regularly and your teeth troubles will vanish forever.
 Gives a tough fight to acne
Got to attend a party the next day and still can't get rid of your acne? Worry not for you can use turmeric to get rid of your acne and get clear skin. The yellow powder has elements that act as a natural antiseptic and its anti-inflammatory properties make it one of the best home remedies for glowing skin. It also helps reduce the swelling of your blemishes. You can make a face pack that has turmeric in it and you will soon observe a reduced impact on your blemishes. In fact, even bigger, open blemishes, that are so hard to get rid of, will be healed at a much quicker pace due to turmeric's natural healing properties
 Reduce the intensity of stretch marks
If you want to do away with stretch marks on your body, turmeric might just be the cure you were looking for. It has properties of antioxidants that enter the skin cells and improve the skin membrane cells' functioning. This helps prevent stretch marks and also treats the existing ones.
The best way to go about ridding yourself of those stretch marks using turmeric is to make a natural, home-made paste for yourself that you can apply on the stretch marks regularly, without any side-effects, and cure them once and for all.
Shields from sun-damage and aging
The same ingredient that adds tons of flavour to your food can help you look younger and more active. Yes, turmeric is that effective. Turmeric has natural contents that helps moisturize the skin thus, making if smoother and tighter, reducing the loss of skin elasticity caused over the years.
Moreover, it also has components that help improve the skin after the development of fine lines and brown spots that are caused by staying too long in the sun. It reduces the damage caused to the skin by a prolonged exposure to UV rays of the sun.
Promotes dandruff-free hair
The scalp is also a part of your precious skin. Thus, turmeric also helps in curing problems like dandruff that originate in the scalp. Dandruff is one of the most irritating and embarrassing issues related to hair. It is quite difficult to get rid of dandruff after it creeps in. Let turmeric come to your rescue.
The natural antiseptic and anti-inflammatory powers of turmeric help remove dandruff and smoothen the scalp to reduce itchiness and irritation. You can make a paste and apply it at least once a week to make sure that your scalp remains healthy and doesn't bother you.
These were just a few, out of the long list of benefits that turmeric has to offer to your skin. So, do not reserve the ingredient only for cooking, get it out of the cabinet and use it to improve your skin!