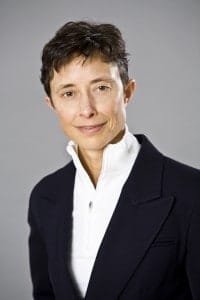 By Marisa Manley
Physical elements of your healthcare facility – whether created through new construction, expansion, or renovation – can help attract patients and provide the community with superior care.  But without good planning and execution, hospital executives are likely to endure excessive costs and delays with possibly diminished patient relations and to end up with an inadequate facility.
The first step in  proper planning is to choose a project team that can work effectively together.  Team members include hospital executives, the project manager, the architect/ engineering group responsible for design and for mechanical, electrical and plumbing systems (MEP), and the general contractor (GC).
Your team must have clear objectives, communicate them clearly, and make timely decisions.  Your project manager, sometimes called an "owners rep," must coordinate and manage the architect/engineer and GC, monitor schedule and budget, be first-responder for unexpected situations, and lead weekly team meetings.
Typically, 50% or more of your construction dollars are spent on electrical and HVAC infrastructure, so while your architect should be strong in design style, it is important that they also take an active role in assuring good infrastructure design.  This means understanding what the engineer proposes, when it may cause excessive noise or down-drafts, when "value engineering" is inappropriate or needed, and whether the engineer's design is generally a good fit for your needs, and more.  An architect concerned solely with finish design and layouts, doesn't contribute fully to what you need for a comfortable environment meeting code requirements.
Your architect will often hire the MEP engineers and hold their contract.  However, you should interview them directly and assure yourself of the MEP team's qualifications and compatibility.   If you are hesitant about the match for any reason, ask the architect to provide an alternative candidate for you.  You will want professionals who can produce the best quality.  This means knowing how to allocate funds effectively and  generating creative solutions which can stretch your dollars.
Healthcare executives will generally find themselves choosing one of two construction formats:  the design-bid-build model, also known as stipulated sum, is less risky but may plague the healthcare executive with unbudgeted costs.  In this model, construction drawings and details are complete before you hire a GC.  The GCs under this system compete primarily on price and have little input into how a job will be constructed, little scope for creativity, and no official role improving the job.  Such GCs s may overlook details, misread drawings or want bigger profits.  They have incentives to use change orders to make money which can make the process adversarial.
In the design-build model, you incorporate the GC earlier in the process and invite the GC's construction expertise into the final design stages.  This may require more management and increase risk, since you hire the GC before construction costs are finalized, but it can deliver lower costs and superior facilities.  When this relationship is properly structured, you gain a consultant for the price of the same GC fee.
Consider which approach works for your project.  Design-bid-build may be best for straightforward work with well-established details and a responsible and qualified GC.  On the other hand, design-build works best for fast-track jobs where an experienced GC builds and troubleshoots and is comfortable with ambiguity.
One GC in the design-bid-build model used problem-solving skills when an unexpected change in building sites raised a facility's building costs from $800,000 to $1.4 million.  The GC negotiated with subcontractors to trim costs to $900,000 by changing lighting, HVAC, and technical components – making sure everything would work properly.
"On time, on budget" is the watchword of a construction project.  However, individual managers are often reluctant to make interim decisions necessary to keep a project on schedule.  And adding to or changing scope of a project in progress is likely to be a budget-buster.
A healthcare facility adopting a tight construction schedule demonstrated the importance of meeting deadlines in staying "on time, on budget."  The facility missed its deadline to pay the HVAC subcontractor, who walked off the job.  Work stopped as other trades needed to wait for HVAC completion.  The delay would force the facility into holdover space after lease expiration, with penalties and costs of $20,000.  The owner realized this and paid the HVAC contractor, who returned to work after just two days, minimizing excess costs.
Develop a simple decision process emphasizing speed and accountability.  Designate one person authorized to make changes.  Whatever your internal processes, the architect and GC must know that one member of your team is authorized to provide direction.  This prevents unauthorized change orders and uncertainly about whose direction to follow.
Hold weekly meetings between the GC, architect, project manager, and others with required skills.  Discuss progress, issues, responsibility for next steps and challenges.  Include brainstorming, celebration, and reminders about accountability.  Reinforce shared goals and sustain focus on results.  At the end of the meeting, summarize action items.
Careful planning, assembling a team focused on a common goal, and maintaining open communications helps control costs and deliver work on time and budget.  Building or renovating a facility is rigorous and expensive, but with a planned approach, errors and overruns are minimized and an excellent facility is the result.
Marisa Manley is president of Healthcare Real Estate Advisors, a nationwide real estate consulting and advisory firm. For more information visit  www.hcreadvisors.com; call 212-684-2044, or email [email protected].
Throughout the year, our writers feature fresh, in-depth, and relevant information for our audience of 40,000+ healthcare leaders and professionals. As a healthcare business publication, we cover and cherish our relationship with the entire health care industry including administrators, nurses, physicians, physical therapists, pharmacists, and more. We cover a broad spectrum from hospitals to medical offices to outpatient services to eye surgery centers to university settings. We focus on rehabilitation, nursing homes, home care, hospice as well as men's health, women's heath, and pediatrics.