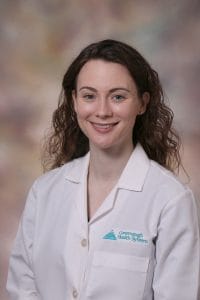 Conemaugh Health System welcomes Dr. Amy Ketcham Hwang, a board certified Otolaryngologist with fellowship training in Clinical Neurotology, medical and surgical treatment of the ear, hearing and balance systems.
Dr. Hwang is a graduate of Bob Jones University in Greenville, South Carolina, and received her Doctor of Medicine from the Medical University of South Carolina in Charleston. She completed an Otolaryngology residency at Eastern Virginia Medical School in Norfolk, Virginia followed by an extra year of training in plastic surgery at  University of California, Davis in Sacramento, California. Dr. Hwang then worked in private practice doing general ENT for Sutter North Medical Group in Yuba City, California before completing a one year fellowship in Clinical Neurotology at Pittsburgh Ear Associates. 
Dr. Hwang is joining Ear, Nose and Throats Associates of Johnstown. In addition to treating patients at the group practice in Richland, Dr. Hwang will perform patient consults at Conemaugh Memorial and will provide general ENT surgeries for patients including ear tubes, tonsils and thyroid surgeries. She has special training in ear surgery and will treat both pediatric and adult patients.
Dr. Hwang's husband is a general surgery resident at Conemaugh Memorial Medical Center and they are the proud parents of a young son. When not providing care for patients, Dr. Hwang is active in medical mission work. She has traveled extensively providing care to patients in China, the Philippines and Africa.