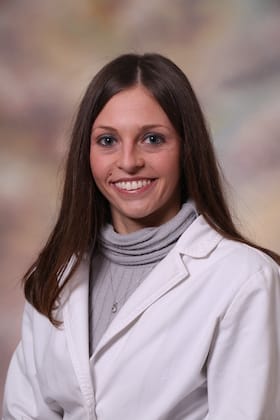 Amanda Leigh McKendree, MSN, FNP-C, a family nurse practitioner, is now caring for patients at Conemaugh Physician Group – Davidsville, the practice of Dr. Amy Reynolds.
A Johnstown native, McKendree is a graduate of Conemaugh School of Nursing. She earned a bachelor degree in nursing at Liberty University in Lynchburg, Virginia, followed by a Masters and Family Nurse Practitioner degree at Clarion and Edinboro University in Clarion, PA.
McKendree spent six years caring for patients as a registered nurse on Conemaugh Memorial Medical Center's Progressive Care Unit and providing pre and post-operative care for patients at Ophthalmic Associates in Johnstown. She chose to pursue a higher degree after her grandmother was hospitalized for an extended period of time.
"Being a family nurse practitioner allowed me to maximize my knowledge in a wide range of health conditions and topics," says McKendree. "I get to work with a variety of patients of all ages. I enjoy developing these relationships and helping patients make the best decisions regarding their care."
Prior to coming to Conemaugh Physician Group, McKendree worked as a family nurse practitioner in Seward. She is a member of the Pennsylvania Coalition of Nurse Practitioners, the Laurel Highlands Nurse Practitioner Association and the American College of Nursing.