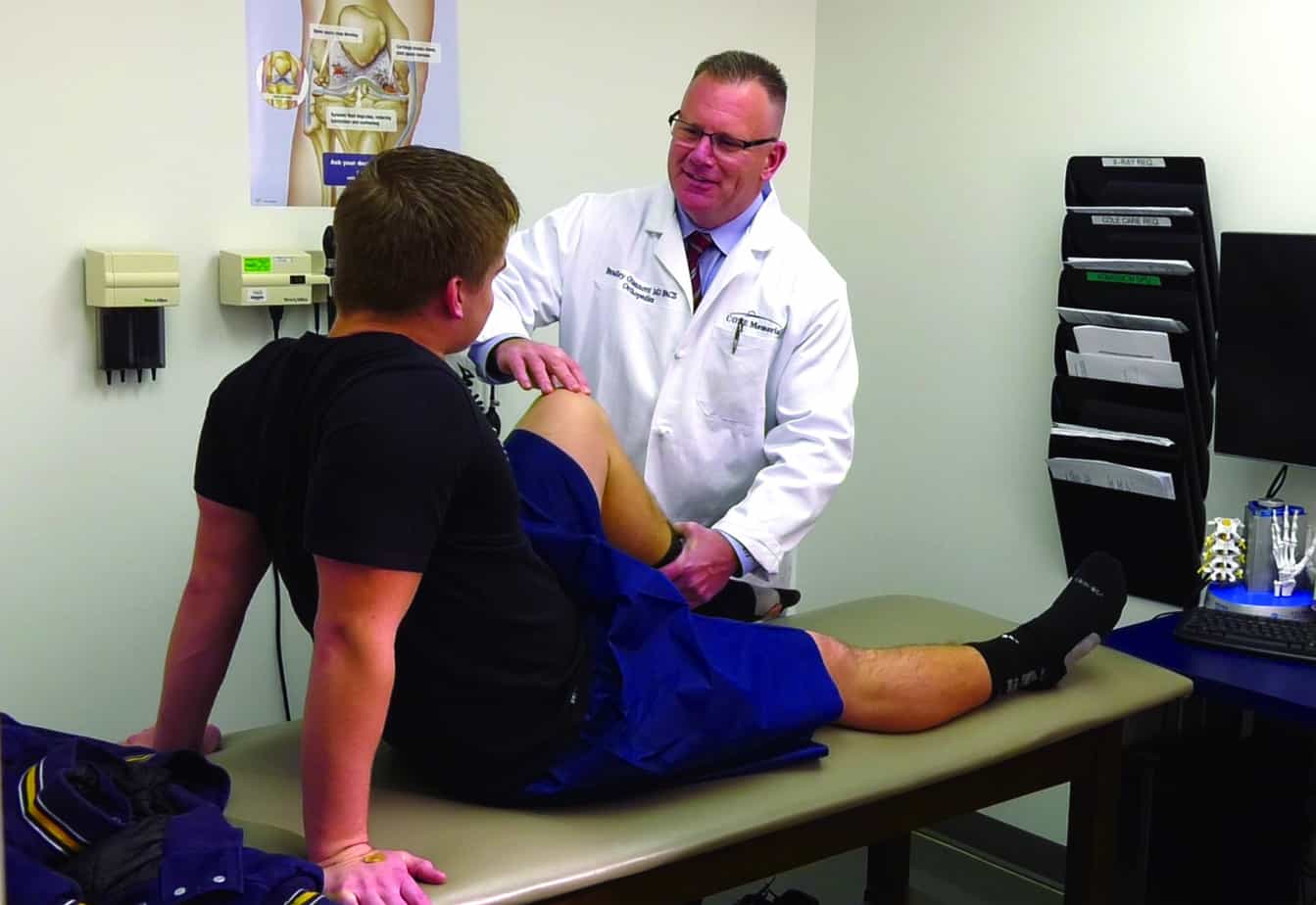 The Champion Orthopedics and Sports Medicine team at Cole Memorial will begin seeing patients on July 26 at their newest office located at 51 Boylston Street in Bradford, Pennsylvania.
Their other Pennsylvania locations include: Cole Memorial Hospital in Coudersport and the Cole Memorial Medical Group Health Center in Emporium. New York State practices include: 3132 Route 417 in Olean and 191 North Main Street in Wellsville.
Champion Orthopedics and Sports Medicine has served the Twin Tiers for over 15 years with their team of sports trainers and board-certified orthopedic surgeons Bradley Giannotti, MD, FACS, and Terrance Foust, DO, as well as, the following certified physician assistants: David Brown, Breanna Dunsmore, Erin Frank, Chad Jackson, Jason Szabo and certified nurse practitioner Heather Cox.
"We are pleased that the Champion Orthopedics' team is bringing the region's best orthopedic care for patients of all ages to the greater Bradford area," said Timothy Brown, vice president and executive director of Cole Memorial Medical Group.
Champion Orthopedics and Sports Medicine at Cole Memorial was recently designated a "Blue Distinction Center" by Highmark/Blue Cross and Blue Shield for providing high-quality knee, shoulder and hip replacement surgeries.
For more information, visit www.colememorial.org.