Cannabidiol (CBD) seems to be popping up everywhere. Many manufacturers now include this naturally-occurring chemical to their products. You can now find CBD in bath bombs, skincare products, and dog treats.
But, have you ever wondered why CBD is trending in various markets? Also, why is this compound taking headlines as an alternate health support solution? First, it's essential to know more about this organic substance before understanding its popularity.
What is CBD?
CBD is among the hundreds of cannabinoids in Cannabis sativa plants. Manufacturers extract the substance from either marijuana or hemp plants. Perhaps its most defining characteristic is it poses minimal risks in getting users stoned unlike its sibling tetrahydrocannabinol (THC).
The components of CBD bind with your body's receptors in the endocannabinoid system (ECS). Then, it activates and improves particular body functions like appetite, sleep, and relaxation. However, many individuals tout CBD's ability to relieve chronic conditions like anxiety, inflammation, and muscle spasms.
However, many pieces of evidence to CBD's ability to improve and treat health conditions are anecdotal at best. Various studies are inconclusive, and one of the reasons for the lack of evidence is because of the substance's legality.
Several locations still ban the distribution, possession, and use of CBD. One reason for this prohibition is because authorities closely affiliate CBD with marijuana use.
But, strict legal concerns didn't stop manufacturers from producing different CBD products. Now, you can buy various forms of this compound, such as CBD gummies and edibles. You have all the means to select the right CBD form that fits your daily routine.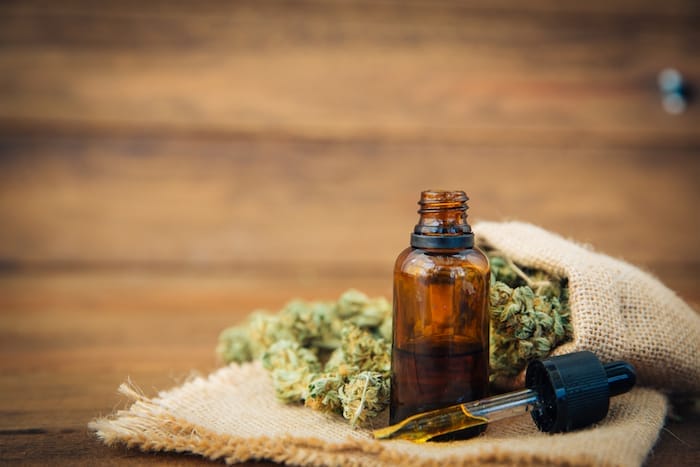 Why is CBD Becoming a Trend in Supporting Health?
CBD is the greatest ally for many individuals, thanks to its ability to help bring full-body homeostasis. It means it can help the body and mind achieve complete relaxation in more ways than one. You can use CBD to treat different health concerns.
However, it's advisable to use CBD just like how you use a medicine or supplement. In this regard, consult your doctor before attempting to use this substance. Remember that many scientific studies pointing to the efficacy of CBD still don't have concrete scientifically-proven results. So, there might even be a possibility of your body reacting negatively to the compound.
Regardless of that, it doesn't mean the popularity of CBD is diminishing in places where people can use it. Here are four possible reasons why CBD is trending as a supplement for excellent health:
It's Not Just for Humans.
People won't only be the ones marveling about the positive effects of CBD products because your pets can also benefit from this organic substance. CBD for dogs, cats, and other animals are available on the market. Also, the benefits acquired by the animals from this compound are similar to the advantages that humans gain. For example, you may use CBD oil to help your pet dog relax from anxiety.
It Reduces Risks of Getting High.
THC might be a standard component in various marijuana strains, and it's the compound responsible for the highs. Conversely, many CBD products have either low or zero THC content. So, the chances of getting stoned are relatively small or none at all when using CBD.
It's also for this reason that many individuals do not get addicted to CBD use. This natural substance contains more medicinal properties than recreational traits. Hence, various users only rely upon this chemical compound when they need it.
It Promotes Easy Consumption.
The broad range of CBD forms available makes it easy for these products to fit into the lifestyles of their consumers. For example, you can chew CBD gum if you want a discrete way of consumption. Another option is to use CBD tinctures to add the substance in food and beverages for that added health kick.
It Is Made for Different Users.
Different CBD products are ideal for various users. Athletes, corporate workers, and people who work inside their homes can take advantage of the several potential benefits of this naturally-occurring substance. Patients recovering from surgeries can also benefit from this compound.
Using CBD with the right dose may help improve several health concerns like:
Anxiety
Depression
Specific Cancers
Inflammation
However, it is still important to talk to medical experts rather than self-medicating.
Final Thoughts
CBD products promote many positive opportunities for their users. Many states are now authorizing the distribution and use of this organic compound for people who need it. But, make sure to contact your local government to ensure you're not going to get into legal trouble if you decide to buy and use CBD.
Throughout the year, our writers feature fresh, in-depth, and relevant information for our audience of 40,000+ healthcare leaders and professionals. As a healthcare business publication, we cover and cherish our relationship with the entire health care industry including administrators, nurses, physicians, physical therapists, pharmacists, and more. We cover a broad spectrum from hospitals to medical offices to outpatient services to eye surgery centers to university settings. We focus on rehabilitation, nursing homes, home care, hospice as well as men's health, women's heath, and pediatrics.