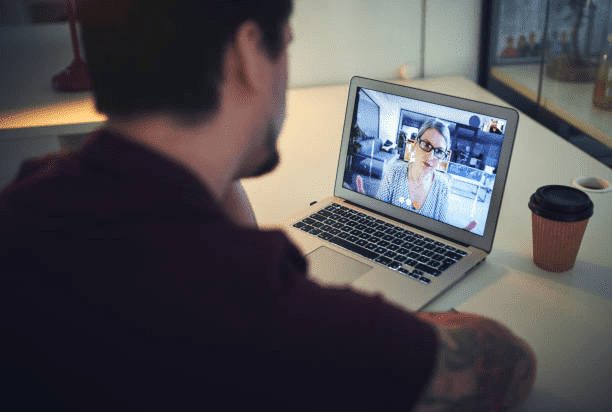 Photo Courtesy of iStock.com
The discussion about mental health and its importance to our well-being has broadened over the past decade. There is a more open dialog across wide platforms, lifting a great deal of the stigma from the daily problems that over 40 million Americans are dealing with.
During the pandemic of 2020, many people found themselves overwhelmed with stress and cut off from any traditional lines of help. Thanks to technology, many patients who struggled with anxiety, stress, and other mental health issues could find help online. Many therapists have now altered their services to accommodate patients who don't want to have an office environment session for their therapy.
Good mental health is crucial to your well-being, along with your ability to focus and maintain your level of personal and professional performance. If you find that you need help with your mental health, finding a therapist through Telehealth Counseling is now easier than ever before. Let's look at a few of the benefits of online mental health counseling.
Convenience
Most personal schedules are stretched to the limits in today's busy lifestyles. It can be nearly impossible to try to schedule a counseling appointment in between meetings and family obligations. Online counseling allows you to fit your counseling into your schedule without adding in travel and office time. You are free to schedule your appointment from your own home at a time that is the most convenient for you.
Accessibility
Finding a mental health therapist in your area that accepted your insurance may have been a challenge in the past. With online therapy, you have access to qualified therapists right on your computer using teleconferencing platforms, regardless of your physical location. For patients who live in rural areas, there is no longer the challenge of finding a therapist that doesn't include a long-distance drive to a physical office.
One of the platforms that offer the best accessibility is BetterHelp as we can see from this InnerBody review.
More Comfortable
Most therapists try their best to create a comfortable setting in their offices. However, many patients are still overwhelmed or intimidated by a clinical setting. Many patients find that they are more comfortable opening up to their therapist when they are in their home environment. Getting the advice and guidance that you need while remaining in your own comforting space will help you be proactive about your therapy.
Affordability
Many people in need of mental health counseling have avoided making an appointment due to cost. Most insurance providers now cover online counseling, making it easier for patients from all income brackets to seek the help they need.
Scheduling
The last thing that most people want to do after a long day at work is head to a therapy session. When you enroll in online therapy, you are in charge of your schedule. You will have access to therapists that accommodate all appointment times allowing you to work at your own pace and convenience.
If you are struggling with stress, anxiety, or other mental health issues and have avoided seeing a counselor, online therapy might be the right move for you. Find a therapist today that can help you deal with your issues and improve your quality of life.