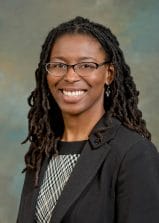 By Maraleen D. Shields
Pennsylvania law requires physicians to maintain at least $500,000 in primary professional liability insurance coverage. The Medical Care Availability and Reduction of Error (MCARE) Fund then adds an additional $500,000 in excess coverage. When a medical malpractice claim arises, the primary insurance carrier will likely assign an attorney to the physician.
It is rare that an insurance policy will give the physician complete autonomy to select counsel. This attorney will likely be part of the insurance company's panel counsel routinely assigned medical malpractice claims. Under Pennsylvania law, the assigned attorney represents and owes a duty of loyalty to the physician. Despite assignment of counsel, there are still scenarios where a physician may want to consider hiring personal counsel.
Reservation of Rights
A reservation of rights letter places the policy holder on notice that the insurer is questioning whether the policy covers the claim. A reservation of rights letter is not an outright denial of coverage. Rather, the insurer is putting the insured on notice that it may not pay all or part of the claim. A reservation of rights letter may be appropriate even if the underlying allegations of medical negligence are baseless. For example, most professional liability policies do not cover claims for punitive damages or intentional conduct. If you receive a reservation of rights letter, you will want to get 1) clarity on the rationale for the letter and 2) a final determination on coverage after a reasonable investigation period. If there is a gap in coverage, it may be prudent to hire personal counsel.
It should be noted that this area of law is in flux. Any decision made following receipt of a reservation of rights letter must give due consideration to Babcock & Wilcox Co. v. American Nuclear Insurers, 2013 Pa. Super LEXIS 1630 (Jul. 10, 2013). According to Babcock, once an insurer provides a defense subject to a reservation of rights, the policyholder has a choice. The policyholder may accept the defense and adhere to the terms of the policy, including any consent to settle provision. Alternatively, the policyholder may decline the insurer's offer of a qualified defense and furnish his/her own defense. Under the second scenario, if coverage is found, the insured may recover defense costs and costs of settlement from the insurer. Notably, the Pennsylvania Supreme Court recently agreed to hear argument on this case in January, 2014.
Potential Excess Verdict
It bears reminding that medical malpractice cases are expensive to both try and defend. Because of the costs, Plaintiff's counsel is less likely to take marginal, low damages cases. This results in higher damages claims and increases the possibility of excess verdicts. As the phrase implies, an excess verdict is a verdict in excess of the physician's primary and MCARE policy limits. Assuming your practice either is not a named defendant in the lawsuit and/or does not have separate insurance coverage, any judgment over $1,000,000 is an excess verdict. This judgment is potentially enforceable against a physician's personal assets. Presently there is no damages cap in Pennsylvania. In the event of an adverse verdict, carrier and MCARE's exposure is limited to $500,000 each. Physician exposure, after the insurance has been exhausted, is not. Accordingly, in the event of a high damages, high severity suit, a physician may want to consider retaining personal counsel to protect his/her assets.
Dedicated Counsel
Ideally, the physician's vision for case management will align with those of assigned counsel and the insurer. However, that is not always the case. For example, an insured physician may feel wrongfully sued and prefer to be vindicated at trial. The insurance carrier may prefer settlement to contain defense costs. Conversely, the insured physician may prefer a quick settlement to avoid the disruption to the physician's practice and the stress litigation. The insurance carrier, however, may see value in engaging in discovery or strategically opting not to push the case to trial in an effort to drive down the case's value. When interests diverge, personal counsel navigate the various interests and advocate on your behalf.
Additional Resources
Electronic medical records (EMR) have increased both the volume and complexity of the medical records. Increasingly, plaintiff's counsel request not only EMR, but also metadata ("data about the data"). Plaintiff's firms are increasingly employing physicians and nurses to assist at all phases of litigation. In short, there is a trend towards firms putting more and more resources into the case. Enlisting personal counsel can help level the playing field.
Maraleen D. Shields is an attorney in the Healthcare Group of  the Center Valley, PA, law firm of Fitzpatrick Lentz & Bubba, P.C. 610-797-9000. You can email her at [email protected] or visit
www.flblaw.com for more information.
Throughout the year, our writers feature fresh, in-depth, and relevant information for our audience of 40,000+ healthcare leaders and professionals. As a healthcare business publication, we cover and cherish our relationship with the entire health care industry including administrators, nurses, physicians, physical therapists, pharmacists, and more. We cover a broad spectrum from hospitals to medical offices to outpatient services to eye surgery centers to university settings. We focus on rehabilitation, nursing homes, home care, hospice as well as men's health, women's heath, and pediatrics.