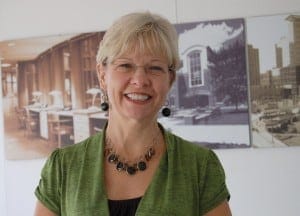 By Jeri L. Steele, RN, EDAC
Originated by the Patient Protection and Affordable Care Act, an Accountable Care Organization (ACO) encourages Medicare providers to participate in the Medicare Shared Savings Program.  The model ties provide reimbursement to quality metrics and reductions in the total cost of care. By striving to avoid duplication of services, preventing medical errors, and reducing hospital acquired infections, coordinated care can help ensure that patients receive the right care at the right time. To achieve these goals hospitals are faced with redesigning inpatient care models.
Improving access to primary medical care, such as bolstering the ambulatory services sector so patients can be treated before they become ED patients, can reduce the burden placed on the inpatient setting.  Additionally, implementation of "lean management" and work process concepts helps to streamline the workplace as it has in various industries by eliminating wasted effort to allow delivery of the most efficient and effective patient care.  These process changes inherently improve the patient experience and the workplace for the medical staff, a true win-win.
In Fredericksburg, Virginia leaders of the Mary Washington Hospital envisioned a "No Wait ED." By forming a multidisciplinary team and incorporating tools and concepts of lean operations, the staff was able to make substantial changes to their process so patients receive not only outstanding but efficient medical care.
To begin this transformation, the team developed a super track system for level 4 and 5 patients. The system defines a new process, with fewer beds and staff, that gets patients to physicians and on their way home much more efficiently.  Application of ambulatory care services allow these low acuity patients to be treated with a speed similar to if the patient were in a physician's office.
A second team developed the Rapid Assessment, Treatment, and Efficient Disposition (RATED) System for level 3 patients.  Identified by a triage nurse, these patients are seen by medical care providers within 15 minutes. The time from treat-to-release has been reduced from more than 4 hours to fewer than 3 hours, at the same time the number of visits has increased from 72,000 to more than 100,000 per year.  The walk-out-without treatment-rate among walk-ins has been reduced from 14 % to 2 %. The ED at Mary Washington Hospital now sees 100,000 patients a year with 50 beds.  This facility serves as a great example of how process improvement can make a significant difference.
Efficiency of care is only one area of improvement needed.  Hospital patients have a 1-in-20 chance of acquiring an infection during their stay and routine cleaning does not always remove pathogens from contaminated surfaces.
Utilizing materials such as copper and silver can mitigate infection risk.  Copper has been shown to reduce environmental bio burden by 97% and the risk of hospital-acquired infections by more than 40%. Silver is also highly effective in controlling infectious organisms and can be imbedded into fabrics, mixed in paint or plaster, or applied as a protectant coating or plating.
A number of devices in the marketplace that harness and use UVC light can be used as "weapons of pathogen destruction". Rooms are cleaned faster, improving the efficiency of environmental services.  Use of Xenex, a mobile, robotic device that combats germs with blasts of UV light disinfects a hospital room in 5 to 10 minutes, resulted in a 67% drop in infections from C. diff. at Cooley Dickenson Hospital in Northhampton, Massachusetts, and a 35% reduction of MRSA infection incidence at Cone Health, in North Carolina.
New personal protection standards in medical apparel are possible with the advent of Vestex , a new fabric finished with a hydrophobic barrier and the antimicrobial Semeltec.™   A four- month, cross-over  trial in a medical ICU found that Vestex scrubs were associated with a significant decrease in MRSA and C.diff burden when compared to standard scrubs.
Engineering systems can play a major role in the development of healthy facilities.  There is significant evidence that supports the use of UV light sources in air handling equipment to reduce or eliminate the growth of bacteria and mold, keeping the coils clean and maintaining the energy efficiency of the unit.  HEPA filters are a common solution; however, they only filter the air to .3 microns. Many viruses are smaller and may not be trapped.
In the end, solutions must be valued on the ability to improve the patient environment versus the cost to the hospital.  However, marked improvements in service efficiency can help offset additional expenses incurred with new equipment and redesign.
Jeri Steele does healthcare research and design at Stantec in Butler, Pennsylvania. Jeri can be reached at [email protected]