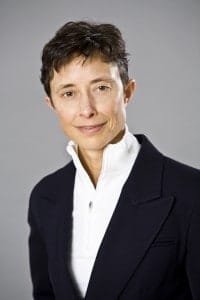 By Marisa Manley
A crucial by-product of the healthcare boom is the high cost of occupying real estate, now the second or third largest expense, after personnel and insurance, for general and specialty medical practices, hospital groups, and diagnostic labs.
In Western Pennsylvania, once the steel industry hub but now a center for health care and education, today's high vacancy rates for medical office space have opened the door for sweetheart deals on new leases.  But the watchword is always caution.
Owners of buildings and properties are always looking to put themselves at an advantage in any lease agreement, so facility managers who want to reduce risk and get the greatest value out of their real estate must start the process early, define needs and goals, and use all the power of alternatives.
It is important to create a detailed project plan, schedule anticipated resources and estimate the costs of each phase.  It is also critical to establish firm criteria for site selection including size, location, price range, and whether the property is to be leased or purchased.
Allowing sufficient time to complete the project is the first step in managing.  To lease and build out standard clinic space of up to 100,000 sq. ft. in an existing structure, managers should allow 18-24 months to get the job completed right.  For a more ambitious project, including new construction, a 60 month time schedule may be required.
Healthcare facility managers who lease space should also avoid hidden costs related to operating expenses, taxes, landlord services, and exit obligations.  They should understand how to take advantage of pricing in the medical micro-markets in which they are working and maintain flexibility throughout the process.
Medical facility managers should not fall in love with a particular location and should actively negotiate on multiple locations simultaneously.  Managers need to look carefully at the trade-offs between image and price, access and time, and wanted location vs. needed location when assessing potential sites.
There can be complex decisions in figuring out what makes sense in locating certain practices together in a block of space.  The compatibility of one practice with another, and whether certain kinds of practices can refer patients to others, is important.  To give two examples, an in vitro fertilization clinic can be a good neighbor to anesthesiologist or an ObGyn practice and an internist group can be compatible with a chiropractor.
In many situations, facility managers may need the assistance of a real estate professional.  For example, a professional can help an in vitro fertilization clinic to be up and running in six months when needed labs and clinical spaces generally take 18-24 months.  A professional can help a medical diagnostic lab develop facilities when it lacks the capital to fund the labs, offices and processing space needed.  A professional can arrange for a doctors' group to escape being trapped in a lease that favors the property's developer.
Using an integrated process model to find and secure the best and most cost-effective clinical, laboratory or medical office space reduces risk and maximizes value.  Managers who  use such a model can keep all aspects of the complicated process under control, provide transparency to staff, board, and agencies, and gain greater access to funding.
Marisa Manley is president of Healthcare Real Estate Advisors, a nationwide real estate consulting and advisory firm.   For more information, visit www.hcreadvisors.com, call 212-684-2044, or email Marisa at [email protected].
Throughout the year, our writers feature fresh, in-depth, and relevant information for our audience of 40,000+ healthcare leaders and professionals. As a healthcare business publication, we cover and cherish our relationship with the entire health care industry including administrators, nurses, physicians, physical therapists, pharmacists, and more. We cover a broad spectrum from hospitals to medical offices to outpatient services to eye surgery centers to university settings. We focus on rehabilitation, nursing homes, home care, hospice as well as men's health, women's heath, and pediatrics.