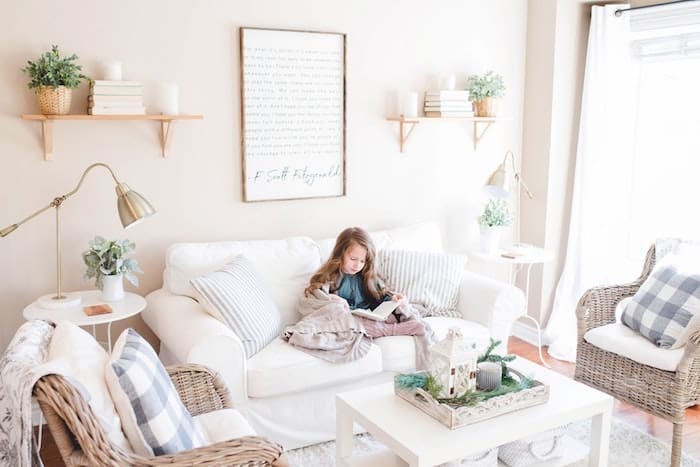 Children grow very fast and it's expected to have different tastes and preferences with each year that goes by. That's perfectly okay, but it can cause some trouble when it comes to their room decor. When they are still babies, you get to choose everything about the room, but through the years, you will have to significantly change the looks of your kids' rooms. This can often be tough and ask for additional budget, but there are ways to prepare for these changes and make sure your kids always have a room they like.

Choose the Right Color
The paint of the room is probably one of the easiest ways to quickly transform the decor. In the beginning, while your kids are still young, you can be in charge of choosing the color. You can go neutral and pick yellow shades, beige and whites, but as your child grows they will want to have a say in the color of their room. When they are old enough to notice that they like or dislike some of the colors, make sure to discuss with them what color would they like for their room and everyone will be happy with the design.

Pick Timeless Furniture
When you're decorating a nursery, you might be taken in by picturesque and cute nursery items and furniture. However, the cuteness of such furniture will lose its charm as your child keeps growing and doesn't find it useful anymore. So, instead of splurging on age-specific furniture, you might want to consider some timeless pieces that you can see yourself keeping in your home as the years go by. For example, instead of investing in a child-sized bureau, you might want to opt for a smaller closet that you can still later use when your child starts wearing bigger pieces of clothes. Also, you can invest in a double bed rather than in a single smaller one in case you have any guests or your child wants to have a sleepover.

Add Some Toys
It is a child's room after all, and you will want to fit in some toys in there. You don't have to splurge on these, because you can never know for how long is your child to consider them fun and interesting. While they are really young, you can invest in a couple of plushy toys, but as they grow up you will want to get something both fun and educational. There are dozens of different fun and educational toys for boys at Funtastic Toys, as well as for girls of all ages, you just need to take your pick and provide the best fun for your little one. Also, don't forget to have a toy chest, box or a different type of storage that you can hide under the bed or in the closet when you need to tidy up the room.

Keep Pricy Elements Neutral
Just like any design project, there are elements that you want to keep neutral in order for them to stand the test of time. These include furniture, floor coverings and even paint. In the beginning, you will want to keep the color of the walls neutral and you can easily repaint them later as your child reaches the teenage years. As far as the floors are concerned, you should choose some durable wood or vinyl flooring and cover them will neutrally colored carpeting. Also, stay away from too trendy decor items that might cost more. Make sure they won't feel outdated in a short amount of time, and you're good.
You must be happy that you finally get to decorate your kid's room. Every piece is fun and cute, but you need to think about the future. Don't splurge on items that will be outdated and useless as the years go by. Think about functionality and include your child in making some major decor changes and you will both be happy and satisfied.

Throughout the year, our writers feature fresh, in-depth, and relevant information for our audience of 40,000+ healthcare leaders and professionals. As a healthcare business publication, we cover and cherish our relationship with the entire health care industry including administrators, nurses, physicians, physical therapists, pharmacists, and more. We cover a broad spectrum from hospitals to medical offices to outpatient services to eye surgery centers to university settings. We focus on rehabilitation, nursing homes, home care, hospice as well as men's health, women's heath, and pediatrics.