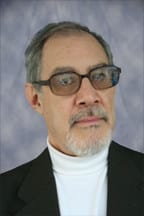 By Charles J. Vukotich

The School-Based Research and Practice Network (SBRPN), established in 2008, is a partnership between The Center for Public Health Practice in the Graduate School of Public Health and the Clinical and Translational Science Institute (CTSI).
The network acts as a liaison between investigators and school administrators, assists investigators in all facets of community-engaged research in schools, and supports the use of research results to inform policy.
As of the end of 2010, SBRPN has met and established contacts with nearly all 43 Allegheny County school districts, including the Roman Catholic Diocese of Pittsburgh, plus a number of private schools and schools in the surrounding counties. Collaborations involving ten investigators, five private institutions, and 29 districts representing more than 100 schools have begun. Projects include studies of anxiety disorders, environmental factors affecting childhood asthma, parenting strategies, autism, sleep education, and concussion evaluation.
SBRPN provides a wide range of services to investigators in the University community, including Pitt, UPMC and CMU.  It provides training on working in K-12 schools, and the opportunities and challenges inherent in such research.  It also will:
Help design research which is school friendly and will be school successful.
Advise/assist on writing grant proposals.
Comment on existing protocols and proposals.
Provide one-on-one specific counseling with design, implementation and other research issues.
Advise on Pitt/School IRB challenges and procedures.
Help introduce/match researchers with schools and school systems.
Help facilitate implementation of research protocols.
Assist researchers to find temporary staff or volunteers available for school research tasks.
Coach/train staff working in schools.
SBRPN will help investigators by using its existing network of school and community connections in Pittsburgh and Allegheny County.
SBRPN provides "Research with Schools", a seminar designed for investigators, project managers, research coordinators and research staff, to provide insight into designing and carrying out research in schools. It incorporates real world experiences. The seminar will also explain the full range of assistance available to help you design and implement successful school-based research programs.
The next session will be held on Thursday April 7, 2011, in 5604 Posvar Hall (Colloquium Room). Spaces are limited. Contact [email protected] or call 412-383-5347 for information or to register. To learn more about the SBRPN, visit www.cphp.pitt.edu/translationalscience.htm. To learn more about the Clinical and Translational Science Institute visit www.ctsi.pitt.edu.
Charles J. Vukotich is a Senior Project Manager at the Center for Public Health Practice at the University of Pittsburgh. He is Director of the School Based Research and Practice Network. He can be reached at [email protected]