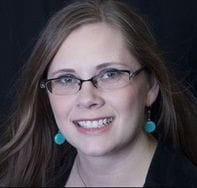 By Milli Beamer
As a registered nurse who is transitioning to travel nursing, you probably have a lot of questions about what it's like. We've got many years of experience in K-12  staffing and want to share with you some tips and takeaways that will help make your transition easier.
Here are a few tips and takeaways to help you get started:
Make sure you're prepared for the new environment: You'll be working in an unfamiliar area, so it's important to prepare yourself mentally for any potential culture shock or differences in the way things are done.
Be ready to work hard at first, but don't burn out too quickly! Travel nurses can sometimes get overwhelmed by the amount of work they have to do at first—especially if they're not used to it or if they haven't had experience on other assignments before this one starts up! But don't worry: once things get rolling and everyone settles into their routines better, things will calm down considerably and become more manageable.
Be prepared to move at a moment's notice, which might mean selling your house or apartment and finding temporary housing. It could also mean staying in a hotel for weeks or months at a time while you travel from city to city.
Find out about the company's benefits package before accepting any job offer—good benefits are important!
Be sure to take your time when making the transition to travel nursing. It's a big decision that can be difficult, so make sure you're ready for it and understand what it will entail.
Work on building up your resume before you start looking for travel nursing jobs. Make sure you have a strong foundation of experience and education so you can apply to positions that are well-suited to your skill set.
Don't forget about yourself!
Nursing is one of the most dynamic and rewarding career fields there is. Transitioning from one city to another each month offers opportunities for nurses to experience a world of difference. If you're looking to enter this field, there are many things you should consider. We hope the tips provided above provide clarity on how to prepare and what to expect!
Milli Beamer has been helping employers find qualified employees using staffing agencies. She now wants to share her knowledge with others.
Throughout the year, our writers feature fresh, in-depth, and relevant information for our audience of 40,000+ healthcare leaders and professionals. As a healthcare business publication, we cover and cherish our relationship with the entire health care industry including administrators, nurses, physicians, physical therapists, pharmacists, and more. We cover a broad spectrum from hospitals to medical offices to outpatient services to eye surgery centers to university settings. We focus on rehabilitation, nursing homes, home care, hospice as well as men's health, women's heath, and pediatrics.