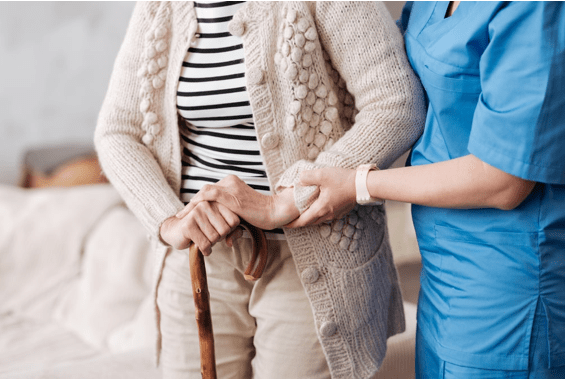 Worrying is commonplace when you have an elderly aunt or parent who's living alone, and you're not able to manage their care by yourself. You may have considered solutions like nursing homes or assisted living, only to be discouraged by your elderly relative. It's no surprise that elders prefer spending their retirement years at home, to which they have deep, emotional connections. In that case, you're likely to consider home healthcare, but after figuring out how to finance it, how to pay for home health care.
What's the cost associated with home health care for elders?
The cost of home health care varies by location. On a general note, home health care costs higher on the east and west coasts and in urban areas as compared to what it costs in the central USA and rural areas. The cost is also influenced by what services you're hoping to avail. "Homemaker" services such as management of nutrition, household errands, and general companionship typically add to the basic amount charged by home healthcare aides.
According to studies conducted by Genworth, the average cost of home healthcare comes to around $4000 a month or $20 an hour. In some states, the cost of home healthcare per hour is significantly higher than it is in other states. For instance, in North Dakota, the wages paid to a home healthcare aide per hour can be $27, as compared to Louisiana or West Virginia where it is $16 an hour.
Additionally, the number of hours of service you require will also greatly affect how much you pay your home healthcare aide. Along with working hours, the supplies needed for your care also add to the cost of home health care.
How to calculate the cost of home healthcare for elders
Irrespective of your personal choices, most home healthcare agencies and aides give you an estimate based on your responses to a comprehensive assessment form. Some agencies charge a non-refundable amount for this assessment while others don't. Post-assessment, your home healthcare cost is broken down in one of the following ways.
Hourly rates – This is the most common method of charging for home healthcare. If your elderly relative doesn't need round the clock care and only requires assistance for an hour or two every day, this is the way to go. However, some home health care agencies have a minimum-hour limit per day established mainly for staffing purposes.
Daily rates – This option is usually suggested for elders who need home healthcare around the clock. The cost for a day typically falls between $200 to $350 depending on the cost of living in your location and the costs associated with the special care that the elder needs.
Overnight rates – This is a good option for elders who wake up often during the night or need care in case of emergencies that may arise in the night. Contrary to popular belief, overnight home healthcare is affordable and typically costs between $120 and $200 per night.
How to finance home healthcare
There are several different methods of payment accepted for home healthcare. Here's a list of them for you to consider.
Reverse mortgages – A reverse mortgage allows your elderly relative to take a loan equivalent to the value of their house. The loan amount increases over time with interest and is reclaimed on the event of the death of the relative, by selling off the house. To qualify for a reverse mortgage, your loved one has to be over 62 years of age and must own a house with little or no debt on the original cost. The bank quotes a value for the house and decides how much money can be loaned based on the age of your relative.
Veterans' benefits – Seniors who have served at least 90 active days of service or one day during a war with an honorable discharge may qualify for these benefits. These benefits can be availed through Veterans' Service Organizations (VSOs) whose details can be accessed through the Department of Veterans Affairs website.
Annuities – Annuities are designed to convert a senior's retirement money or pensions into stead payments that can go towards home healthcare costs over extended periods of time. Annuities are a cross between an investment fund and an insurance policy. You have to invest money in an annuity policy at a fixed or variable interest rate, which will allow you to make withdrawals after a previously agreed-upon maturation date.
Medicare – This is usually for when your loved one is being discharged from rehabilitation or a medical facility. This facility is usually for COPD, heart failure, Parkinson's, and Alzheimer's patients who are showing relief over time.
Medicaid – If your elderly relative's income and savings are low, they may qualify for Medicaid. However, this has to be proved by a Medicaid certified agency.
Third-party financial assistance – There are several funds, NGOs and other third parties who provide financial support for elders in need of home healthcare. This includes systems such as Medicare, Veteran Administration for military vets, and Medicaid.
Insurance companies – If you have subscribed to a suitable life insurance plan, there are insurance companies that will buy your policy at 50-70% of the face value, and pay premiums for your relative's home healthcare until their death. If your relative has subscribed to long-term care insurance in the past, this may cover the costs of their home healthcare until required.
Wrap
Home healthcare costs are more affordable than you may think when you plan in advance and figure out the financial aspect of it. The financing options for home healthcare mentioned in this post are a great way to get started.