Over the years, healthcare providers like hospitals, healthcare facilities, and private medical practices have been shifting from using their internal resources to outsourcing non-core businesses to a third party. A growing number of organizations in the industry are practicing business processing outsourcing (BPO), with the third party located either in their country or offshore.
Through BPO, hospitals can concentrate on their core business—prioritizing healthcare quality when saving lives, treating diseases, and preventing illnesses and their spread while reducing operating costs.
Influencing Factors
The following factors influence organizations' decision to engage in BPO services:
Increased regulations and documentation like medical coding and billing needed for patient records and insurance claims
Pressure from patients and family of patients to have their concerns addressed in real time, 24/7, if possible (e.g., appointment scheduling or cancellation)
Cost management since having a BPO in place eliminates the need for in-house departments dedicated to the task (e.g., medical coding, billing, and customer service), expensive on-site data storage, and other overhead costs
A growing geriatric client base with chronic diseases, insurance, prescriptions, and other records
Common Healthcare BPO Services
Healthcare BPO services have evolved from their early days and are currently popular in the following areas, among others:
Call center (customer support)
Finance and accounting
Data management
Billing and coding
Insurance claim management
Pharmaceutical services (prescription)
Electronic medical records
Electronic health records
Device monitoring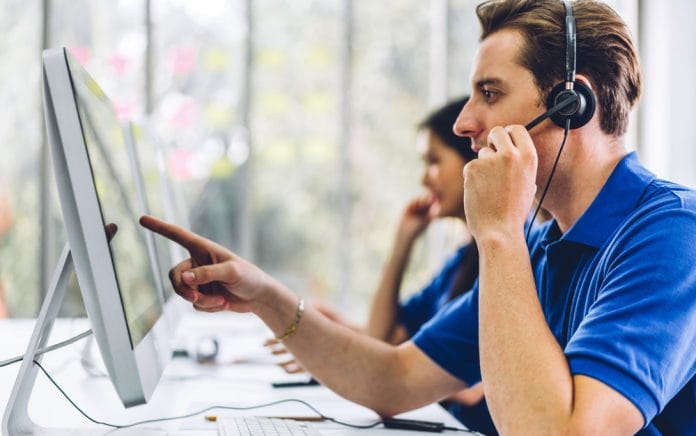 Merits Of Healthcare BPO 
The benefits of healthcare BPO are not limited to improving the bottom line. Below are the top seven.
1. Reduced Risk From Billing And Coding Errors
Maintaining a whole department and re-training every time there are changes in coding or terminology drains financial resources better applied elsewhere. In-house trained staff will take time to be as proficient and accurate as their more experienced counterparts in billing and coding companies.
The familiarity of BPO-based coders and billers with the processes and complexities of claims enables them to spot errors and inaccuracies faster and more thoroughly. By lessening rejections of bill submissions and claim denials, healthcare providers can bill clean claims faster and shorten the payment timeline.
Moreover, BPO companies give valuable feedback on why the healthcare provide needs to be more compliant or why the rate of return or rejection is high.
2. Reduced Data Or Transcription Errors
Accurate digitization of patient records during clinical visits is crucial since this is the reference for history, therapeutics, diagnostics, and continuity of treatment. Voice recognition is used alone in hybrid set-ups, but the accuracy is not at par with that of healthcare BPO companies. Inaccuracy is alarming if not addressed because medical errors result in significant deaths.
3. Improved Institution And Doctor Performance
With BPO in place, chances are healthcare providers will reap the benefits of patient loyalty, higher income, increased competitiveness, and improved professional reputation. Doctors, in particular, can focus on patient care because the amount of the paperwork they need to do is cut down.
4. Increased Revenue: Reduced Overhead And Better Cash Flow
This is an offshoot of several changed dynamics once BPO is in place. Fewer errors and rejections lead to a shorter payment cycle for collectibles and better cash flow. There is a huge impact in reducing payables for salaries and benefits, allocating consumables and supplies, maintaining equipment, and other overhead costs.
Capital costs are reduced significantly because healthcare providers no longer shoulder the infrastructure and training costs of a whole department. Better quality output can be realized as well, thanks to specialist BPOs.
5. Greater Patient And Customer Satisfaction
The biggest winner from this are the patients because of the enhanced quality of care and from attending doctors who can focus on just treating them, as they are unencumbered by recording and filling out forms to comply with regulations.
6. Real-Time Reply And Decreased Turnaround Time
BPO companies are usually operational round-the-clock and can take charge of customer service and socials from whatever platform. This characteristic is of primary importance because 69% of those belonging and Gen Z demographics expect engagement in real time.
7. Easily Scalable
BPO companies are more robust when the healthcare system needs to ramp up due to increased demands. This isn't easy to accomplish promptly if the employees are direct hires who must go through the usual hiring, onboarding, and training phases.
The budget can be adjusted depending on your choice of BPO company. Working with one in the same country costs more than one located near-shore or off-shore.
Conclusion
In the face of intense competition and rising costs, healthcare providers use BPO companies to get ahead of the game. Doing so drives maximum efficiency in non-core processes at less cost than in-house services. Hospitals and doctors can now focus on high-priority patient services without sacrificing revenue. To reap all these benefits, choosing the right healthcare BPO partner is of utmost importance.