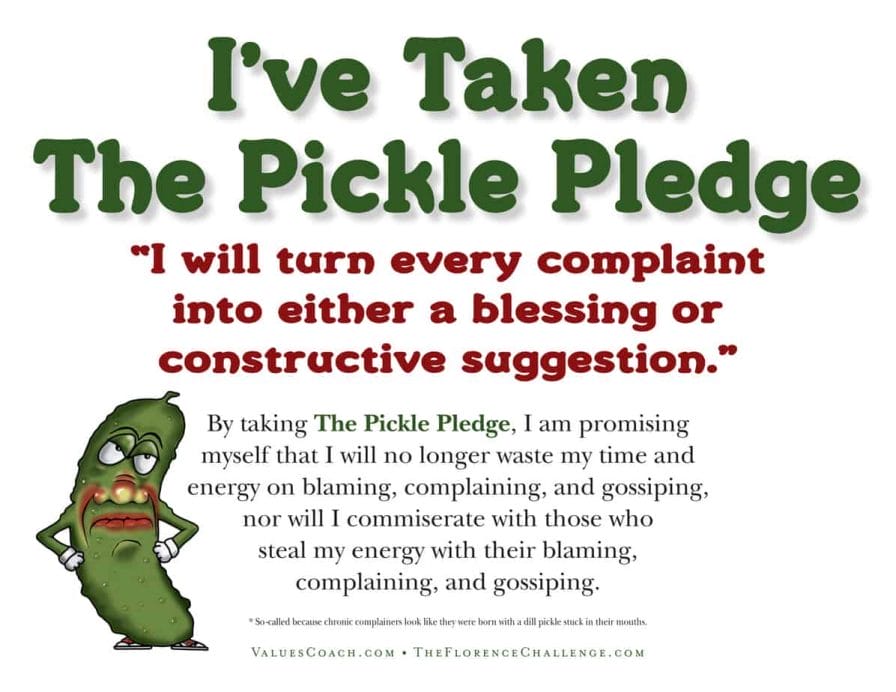 By Joe Tye and Bob Dent
Peter Drucker, who is widely credited with being the father of modern management, said that culture eats strategy for lunch. As we have recently seen in the examples of Wells Fargo, Fox News, Uber and most notably United Airlines, flaws in a company's culture can wipe out all the gains it has achieved through business strategies. And when a culture tolerates inappropriate or toxic attitudes and behaviors, the actions of a handful of negative employees can unfairly tarnish everyone with a bad reputation.
Healthcare organizations are not immune to having negative cultures undo the positive effects of proactive strategies.
Over the past several years, the American Nurses Association, the Association of Critical Care Nurses, the Association of Perioperative Nurses and other healthcare professional associations have published white papers on incivility, bullying and lateral violence in the healthcare workplace. In our own research we found nearly 150 articles in the nursing literature on the subject of bullying. We collated the most recent 43 Culture Assessment Surveys from Values Coach healthcare clients with more than 11,000 individual responses to the question "Our people have positive attitudes at work, treat others with respect and do not engage in complaining, gossiping or finger-pointing." More people disagreed than agreed with that statement and less than 5 percent strongly agreed.
In our book Building a Culture of Ownership in Healthcare we called this "the healthcare crisis within." The negative cultures reflected in these results cause poor patient satisfaction, reduced productivity, impaired clinical quality and in the worst situations can contribute to patient deaths. In one survey of more than 4,500 healthcare professionals, 71 percent tied disruptive behavior, such as abusive, condescending or insulting personal conduct, to medical errors and 27 percent tied such behavior to patient deaths (reported by Christine Porath in the article "No Time to Be Nice at Work," New York Times June 19, 2015). In her book Mastering Civility: A Manifesto for the Workplace Porath wrote, "After twenty years working in the field, I'm disappointed to report that the incivility problem still hasn't been solved."
This research highlights the leadership imperative to build a stronger culture of ownership in healthcare organizations. Such a culture is characterized by three essential attributes: people are emotionally positive, they are self-empowered and they are fully engaged. We call this The Florence Challenge because those are the key attributes that Florence Nightingale brought with her to the Scutari Barrack Hospital where, in the midst of an unimaginable healthcare crisis, she established nursing as a true profession and established a blueprint for the hospital as we know it today.
Over the past four years, Midland Memorial Hospital (MMH) has prioritized building a stronger culture of ownership. These efforts have resulted in remarkable improvements in employee engagement, patient satisfaction, clinical quality, productivity and the hospital's reputation in the community. In the balance of this article we will describe examples of how each of these three characteristics of a culture of ownership have been fostered.
Emotionally Positive
The leadership team of Midland Memorial Hospital has embraced The Pickle Pledge as a way of encouraging emotionally positive attitudes. The commitment was launched with The Pickle Challenge for Charity – a one-week period during which employees were encouraged to deposit a quarter into a pickle jar every time they caught themselves or a coworker complaining about a problem instead of doing something to fix it. At the end of the challenge several thousand dollars was donated to the MMH employee crisis fund. Today employees are greeted by a 2,000-pound chainsaw carving of a happy pickle that was crafted by a member of the Respiratory Therapy department and in many other ways the promise has become part of the hospital's cultural DNA.
Self Empowered
In a letter to a friend, Florence Nightingale attributed her success to the fact that she "never gave or took an excuse." The seven promises of The Self Empowerment Pledge have become another strand in the MMH cultural DNA, helping to foster a "proceed until apprehended" mindset for taking initiative. In addition, as people have taken these promises to heart, we've heard stories of people losing weight, quitting smoking, getting out of debt, writing books and many other personal accomplishments. The story of how one registered nurse broke a drug addiction as a result of taking this pledge to heart was featured in Bob's story "Promises" in the book Chicken Soup for the Soul: Inspiration for Nurses. The MMH website has a page where every employee can take the 21-module PledgePower course on The Self Empowerment Pledge.
Fully Engaged
People who think like owners are actively engaged in their work and feel a sense of connection with their coworkers and with their organization. This is the secret of superstar companies like Southwest Airlines, Zappos, Pixar, Patagonia and the Pike Place Market. 
The leadership team at Midland Memorial Hospital has implemented a wide variety of measures to encourage a high level of engagement with the culture of ownership. Every morning at 8:16 leaders from all departments gather in the main lobby of Midland Memorial Hospital for the Daily Leadership Huddle. As a group, they recite The Pickle Pledge and that day's promise from The Self Empowerment Pledge, then cover key safety and operational highlights. The meeting lasts exactly 14 minutes. When it is over, a summary is sent electronically to every manager and supervisor for daily unit huddles, where the process is repeated throughout the hospital.
Conclusion
Paul Utemark recently retired as CEO of Fillmore County Health System in Geneva, Nebraska. Several years into their work to build a stronger culture of ownership he wrote, "I got a whole new team and didn't have to change the people because they changed themselves."
We have come to see that comment as being the gold standard for creating a more positive and productive culture of ownership. A culture where people are emotionally positive, self-empowered and fully engaged will help you build a stronger organization in every dimension.
Links:
The Florence Challenge Certificate of Commitment can be downloaded from the Resources tab of www.TheFlorenceChallenge.com
Learn more about The Pickle Pledge and The Pickle Challenge at www.PicklePledge.com
Learn more about The Self Empowerment Pledge and the PledgePower course at www.PledgePower.com
In the first minute of the MMH Daily Leadership Huddle people repeat The Pickle Pledge and that day's promise from The Self Empowerment Pledge.
About the authors
Joe Tye, MHA, MBA, is Chief Executive Officer and Head Coach of Values Coach Inc., a company he founded in 1994 following a career in healthcare administration that included stints as Chief Operating Officer of two large community teaching hospitals. He has written 12 books on values-based life, leadership skills and strategies to create competitive advantage by fostering a culture of ownership. He can be reached at [email protected]
Bob Dent, DNP, MBA, RN, NEA-BC, CENP, FACHE, is Sr. Vice President, Chief Operating Officer and Chief Nursing Officer at Midland Memorial Hospital. He maintains academic appointments with Texas Tech University Health Sciences Center School of Nursing and University of Texas of the Permian Basin. Dent is President-elect of the American Organization of Nurse Executives (AONE). He can be reached at [email protected]
Together, Tye and Dent are the authors of Building a Culture of Ownership in Healthcare: The Invisible Architecture of Core Values, Attitude, and Self-Empowerment, recently published by Sigma Theta Tau International, the Honor Society of Nursing.
Throughout the year, our writers feature fresh, in-depth, and relevant information for our audience of 40,000+ healthcare leaders and professionals. As a healthcare business publication, we cover and cherish our relationship with the entire health care industry including administrators, nurses, physicians, physical therapists, pharmacists, and more. We cover a broad spectrum from hospitals to medical offices to outpatient services to eye surgery centers to university settings. We focus on rehabilitation, nursing homes, home care, hospice as well as men's health, women's heath, and pediatrics.