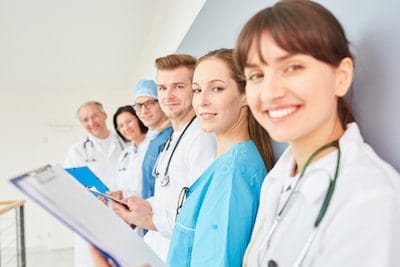 A nurse's job is never done. And that's not just at the bedside, but in the classroom as well.
Obtaining your nursing credential is no small task. It takes plenty of hard work, studying, and dedication. But in the ever-evolving world of healthcare, there's always more knowledge to be had.
Are you considering furthering your nursing career? You've come to the right place!
Keep reading to discover the importance of continuing education for nurses and how it can help advance your career.
What Is Continuing Education for Nurses?
Before we get into the importance of continued education for nurses, let's discuss exactly what it is.
Continuing Nursing Education (CNE) are courses specifically designed for nursing professionals. By completing coursework and hands-on instruction, you'll receive CEU's, or continued education units/credits. One CEU is equivalent to 10 hours of instructional time.
5 Things You Didn't Know About CNE
They say learning is about the journey, not the destination. Many professionals are never done learning and gathering more knowledge and experience.
Here are five reasons to consider CNE for both personal and professional development.
1. Professional Advancement
This is the most obvious reason that any professional seeks out continued education. It's the fastest and most sure-fire way to advance your career.
While there are no guarantees, the more knowledge, education, and credentials you have, the more attractive you are to employers. If you're currently employed at a doctor's office or hospital, furthering your education is an investment in job security.
Do you currently hold an associate's degree in nursing? Obtaining your bachelor's degree will open up countless doors for new positions and promotions. Along with these positions often comes higher pay and a more flexible schedule.
In some cases, your current employer will even reimburse you for your continued education costs. After all, the more qualified and educated you are, the better it looks for their facility.
Hospitals and doctor's offices pride themselves on offering the best care and having the highest qualified staff. Employers often view tuition reimbursement as an investment in their company.
2. Increased Confidence
There's no better feeling than having complete confidence in your ability on the job. This is especially important when it comes to the medical field.
After all, you take a patient's life and safety into your hands. One small misstep could be disastrous. Avoid second-guessing yourself on the job by obtaining additional training and knowledge.
Is there a specific skill you want to improve? Or do you want to learn a completely new one? Continued education can help you hone your craft and become a more confident nurse.
For example, if you want to improve your essay writing skills, check out Pro-Papers.
Another added bonus of confidence on the job is improved relationships with patients and coworkers. When you're assertive in your position, patients will feel more at ease. This might even aid in the recovery process.
Coworkers and administrative staff will take notice of your confidence and may ask you to take on additional responsibilities. This is the first step toward a more managerial role.
With boosted confidence, you can also become a stellar example for coworkers. You'll strengthen your leadership skills and improve your chances of moving up in the healthcare field.
This website details some of the courses you can take to expand your knowledge.
3. Cutting Edge Technology
The healthcare industry is constantly changing – from advanced technology and new data systems to new medications and surgical procedures. And without proper training and education, you'll be left behind the times.
The importance of continued education for nurses is about offering patients and clients the best care possible. This means staying up to date on best practices and standards of care as well.
When nurses are educated and properly trained, it directly affects the patient experience. So much so that some facilities report an improved quality of life and reduced mortality rates.
A nurses number one priority is their patient's health, care, and comfort. Don't you want to provide the best possible experience for every patient you encounter?
This means learning the newest and most advanced forms of medical care and how to successfully apply them. When you're trained in different forms of treatment, you're giving your patients the best chance for a successful recovery.
4. Variety
As a nurse, you're constantly on the move. If a change in scenery fits your personality, continuing your education might be a good fit for you. That's because you'll gain access to new and different job opportunities.
Are you currently trained as an ER nurse? Have you ever thought about venturing into pediatrics or obstetrics? Why not continue your education in a new field of interest?
Did you know that some nurses work part-time in multiple facilities and in different areas of study? One week you could be working in an orthopedic office and the next working as an in-home care nurse.
The importance of continuing education for nurses means more than just a pay increase. It means opening doors to different opportunities and a variety of roles.
5. Reducing Legal Risks
Sadly, both doctors and nurses must be aware of, and concerned with, the risk of being sued for malpractice. In fact, by the time a doctor reaches the age of 65, there's a 99% chance they'll be sued at least once. And nurses are no different.
But how does continued education keep you safe from legal red tape? The truth is, the more educated and trained you are as a nurse, the less likely you are to make a mistake. A mistake that could cost you your job and legal complications.
Nurses should view their education as the first line of defense against patient accusations and medical missteps.
What the Importance of Continuing Education for Nurses Means for You
The importance of continuing education for nurses is about both personal and professional development.
Not only will you discover boosted confidence and a new set of skills, but you'll put yourself in a position for increased responsibility and pay.
Want to stay up to date on the latest medical trends and news? Keep checking our blog for more helpful information!
Throughout the year, our writers feature fresh, in-depth, and relevant information for our audience of 40,000+ healthcare leaders and professionals. As a healthcare business publication, we cover and cherish our relationship with the entire health care industry including administrators, nurses, physicians, physical therapists, pharmacists, and more. We cover a broad spectrum from hospitals to medical offices to outpatient services to eye surgery centers to university settings. We focus on rehabilitation, nursing homes, home care, hospice as well as men's health, women's heath, and pediatrics.