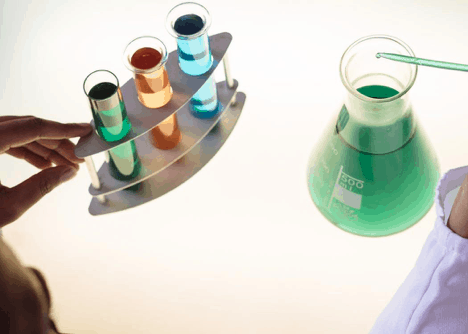 A clinical laboratory carries out several medical tests for diagnostic purposes. The objective of these tests is to obtain information regarding a patient's symptoms. Once medical professionals know the details about a patient's medical condition, they can develop a treatment plan. Most laboratory tests use data analysis to devise prevention methods for diseases. The main goal of a clinical laboratory is to deliver prompt and reliable results to fulfill the requirements of medical professionals.
The medical laboratory industry has multiple departments. Each department deals with different types of medical information. A few examples of such departments include the chemistry department, hematology, cytology, and immunology.
Getting tested at laboratories can be daunting as not all labs can be trusted. The quality of medical materials is essential. Otherwise, you could face infections or low prices. You must make sure you are getting tested at a state of the art laboratory. The best labs use current technology and machinery to carry out tests. For the success of a clinical laboratory, reputation plays a critical role. The quality of any lab mostly relies on the data provided by a laboratory. PrimexLabs is an excellent example of high quality and advanced testing procedures.
IMPORTANCE OF THE CLINICAL LAB INDUSTRY
Clinical laboratories are essential for today's health care system. These laboratories provide data that contributes to research work that can save thousands of lives. The work that these clinics do is extremely complicated. They have to make sure they are using the right resources on the right person. Any slip-ups can lead to significant medical issues for the patient and the clinic.
Laboratories have strict criteria for their employees. They hire skilled, professional, and experienced individuals with in-depth knowledge about the healthcare system. These professionals are well-trained to perform analytic tests with precision. After the testing is complete, the lab creates a report that contains the results and delivers it to the clinician. The clinician uses this data to study the patient's symptoms. After analysis, they create a treatment plan which is most useful for their current patient.
The reports issued by laboratories assist healthcare professionals in reaching an accurate diagnosis for patients. An accurate diagnosis is essential for an effective treatment plan. Clinical laboratories create a private space for patients to get tested. Laboratories are a cost-effective source of evidence-based data that can be useful in medical decisions.
Technological advances in the clinical laboratory industry are taking place every day. New diseases require new forms of treatment. The clinical lab industry is continually working on making breakthroughs in the medical industry. That is why the clinical laboratory industry is indispensable.
TECHNOLOGICAL ADVANCEMENT IN THE CLINICAL LAB INDUSTRY
Technology in Analysis
The analysis of data gets usually done electronically. It saves time and ensures accuracy. It has been the norm for several years. Laboratories use multi-analyzers, which are multi-purpose tools that can measure and analyze different types of data. This type of technology also runs various panels of data on the same sample. In the hematology laboratory, a single instrument can be useful to count and calculate differentials automatically. Different multi-purpose tools were introduced, which transformed the clinical laboratory industry. Both departments have automated analyzers that can measure accurate results and record them in no time. Such analyzers work through several samples simultaneously to provide reliable data in a limited time.
Automatic Sample Labeling
Sample labeling will result in multiple manual errors. Incorrect labels can cause misplacement of data and inaccurate reports that can lead to many problems if we receive wrong data, it means faulty diagnoses and eventually ineffective treatment plans. 3D barcodes have replaced manual labeling. It was a complicated journey, but it had a very positive impact on the industry. The rate of displacement and mislabeling reduced significantly.
Professionals are working on developing an affordable form of radio-frequency identification. This method allows for the direct transfer of medical data from patients to analyzer. Removal of extra steps reduces the chances of corruption. Barcodes require scanning, but RFID does not require any form of human contact.
Development of Genetic Testing
The field of genetic testing is looking very promising. Discoveries in the field of molecular diagnostics show that genetic testing can lead to several advancements in the medical industry. The reason why genetic testing gets importance is that it can identify the gene mutation. If this mutation appears in earlier stages, medical professionals can create a cure for the disease. It could be revolutionary because genetics are the basis of the top 10 terminal conditions in several countries.
Genetic testing can also assist in detecting HIV and hepatitis. Early diagnosis of these abnormalities can lead to initial treatment. Medical professionals can avoid several casualties if they can catch these diseases at the early stages. Professionals can study these genes and determine the root of various diseases and create a cure.
The Process of Biobanking
It is a procedure that consists of preserving the remaining medical specimens and the associated data of the patient owning the sample. Pharmaceutical and diagnostic organizations treasure these resources. The research and development industry uses this data to study various medical conditions and their causes. This procedure is mostly automated. Laboratories carry out steps like specimen collection, labeling, and preserving electronically. Professionals can use analyzers to automate the retrieval of data from specimens. Computerizing medical procedures can transform leftover restorative materials into valuable data for research facilities.
CONCLUSION
Technology has transformed all types of industries. One of the most developments took place in the medical industry. The health care system is full of complexities. It can be intimidating for patients suffering from serious illnesses. Technological advancements in the clinical laboratory industry have befitted both clinicians and patients. Clinicians have access to prompt and accurate data about their patient's symptoms. The patients enjoy effective treatment plans that can cure their specific symptoms.
Technological developments in testing procedures can save time and increase the accuracy of the results. The higher the reliability of the data, the more effective the treatment procedure is for the patients.
Throughout the year, our writers feature fresh, in-depth, and relevant information for our audience of 40,000+ healthcare leaders and professionals. As a healthcare business publication, we cover and cherish our relationship with the entire health care industry including administrators, nurses, physicians, physical therapists, pharmacists, and more. We cover a broad spectrum from hospitals to medical offices to outpatient services to eye surgery centers to university settings. We focus on rehabilitation, nursing homes, home care, hospice as well as men's health, women's heath, and pediatrics.