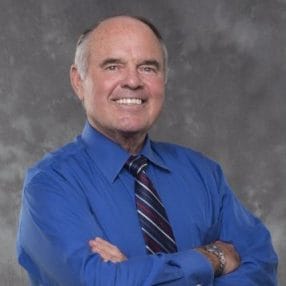 By Dr. J. Lynn Martell
Cancer care today is about more than solely eliminating the disease itself. Physicians, nurses, radiologists, technicians and others involved with care are increasingly finding the need to adjust their protocols to embrace treating the whole person, not just that person's disease.
According to the National Cancer Institute, cancer patients experience natural levels of psychosocial distress both upon hearing the diagnosis and throughout the course of treatment. For even those who handle the news relatively well, there are various degrees of anxiety, stress and depression, which have been shown to impact the effectiveness of care. It is therefore crucial to offer patients and their families multi-faceted support throughout the treatment process.
When patients are presented with a cancer diagnosis, it's natural for most to worry about possibly succumbing to the disease. However as evidenced by our understanding of treating nearly 18,000 patients since 1990 at the James M. Slater, MD, Proton Treatment and Research Center, treatment providers can assuage patients' fear with a positive attitude that places an emphasis on how they will live.

Our experience has shown that patients benefit by taking into account every aspect of healthy living as part of their care. From nutrition and physical activity to social networking and spiritual support, patients benefit greatly if given programs and resources that encourage them to take care of themselves throughout the treatment process. In fact, we are guided by the belief that while treatment takes place in the proton gantries, the healing is a process.
As part of this process, it is extremely helpful for patients to support each other, especially when they are undergoing prolonged treatment that could last for weeks or months. This is particularly important for those patients who leave their homes to be closer to the hospital during treatment, as that removes them from their existing support systems and comfort level. When cancer treatment centers put programs in place for patients – such as pot luck dinners, local restaurant tours, educational seminars and disease-specific support groups – patients not only become better educated, but they also have an opportunity to get to know each other, share common experiences and feelings, and develop a new supportive community to help them during the healing process.
The importance of a spiritual connection during healing can also be helpful to many patients since they can literally undergo a life-transforming experience during treatment. To that end, it's important for treatment centers to provide a comprehensive listing of religious institutions of all faiths as a resource to patients.
Countless studies also have confirmed the benefits that good nutrition and regular physical activity can have to the healing process. In addition to providing recommendations for effective dietary programs that aid healing, some of the best treatment facilities arrange memberships to local fitness centers for patients and their families as a way to encourage regular physical activity. Both benefit the body and the mind during treatment.
Because healing is a process that continues after patients leave the hospital, an increasing number of treatment centers have developed cancer survivorship programs that, based on whole-person care, help patients get back to normal as quickly as possible and also improve their quality of life. The best of these programs include rehabilitation, exercise, and psychosocial and nutritional programs that are individualized for each patient and are based on the potential side effects the patient might expect to encounter during recovery.
Loma Linda University Medical Center is a Seventh-day Adventist-founded hospital and the focus on whole person care is ingrained within our DNA. The comprehensive approach that we take with treating the whole patient – physically, mentally and spiritually – has been an effective and critical part of patients' long-term health outcomes. We encourage other hospitals and treatment centers to foster this same approach with their patients for similar long-term results.
Dr. J. Lynn Martell is director of Special Services at Loma Linda University Medical Center. For more information, visit www.protons.com or call 800-776-8667.
Throughout the year, our writers feature fresh, in-depth, and relevant information for our audience of 40,000+ healthcare leaders and professionals. As a healthcare business publication, we cover and cherish our relationship with the entire health care industry including administrators, nurses, physicians, physical therapists, pharmacists, and more. We cover a broad spectrum from hospitals to medical offices to outpatient services to eye surgery centers to university settings. We focus on rehabilitation, nursing homes, home care, hospice as well as men's health, women's heath, and pediatrics.