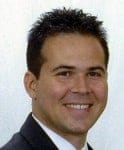 By Daniel Casciato
More patients and consumers than ever are using the web and social media applications to gather health information as well as information about your facility.
Many are using search engines, particularly Google, to not only scope you out, but your competitors as well. How well do you rank in search engines? Are your potential customers able to find you easily? Research indicates that visitors rarely go past the 2nd page after Googling a search term. With proper SEO (Search Engine Optimization) copywriting techniques, you can greatly improve your facility's ranking on search engines and get a step up over the competition.
Need some help? Here are some ideas.
Keyword Search Tool
First, you need to know what keywords to use. There are many keyword search tools out there to help you select the keywords you should be sprinkling throughout your content. Google's tool is one of my favorites and it's free: https://adwords.google.com
Work on Your Headlines
Once you decide on the keywords, add some of these to the Headlines of your content. Search engines love this. For instance, instead of writing the header, "About Acme Homes," on a retirement community website, you can write, "Acme Homes: A Retirement Living Community."
Also, since search engines read content on a website page the same we do—left to right and top to bottom, position your headline on the top left side of each page.  Be sure to add a headline to each page of your website.
One smart piece of advice I learned from BarkleyREI—an interactive marketing agency in the Strip District who has contracted my services from time to time—is to make sure these page titles are clear. Always ask yourself if the title of the page make sense if it is the only thing you see.
Think of Number One
In its "SEO for Websites" tip sheet it sends to clients, BarkleyREI notes to focus on the number one. One topic, one page; One idea; one paragraph. This aids scanning and makes it easier for search engines to find.
Additionally, the most important information on that site should be located at the top of the page. For all you PR practitioners, it's like writing a press release. Think of the inverted pyramid. Also, use keyword phrases as intact when possible.
Include Bullets
More best practices from BarkleyREI:
Bulleted and numbered lists make information easy to scan and quick to understand.
Be descriptive—not clever.
If you need to, punch it up with question words or numbers.
Add Internal Links
I can't tell you how often I visit a website and see a lack of hyperlinks to the internal pages of a website within the body of the copy. For example, if you mention your dedicated staff of highly qualified physicians on the home page, be sure to add a link to that page within the content. What will be most effective is if you can link the keywords to other pages on the site.
Forget Meta Tags and Keyword Density
Chris Cox, an account executive at BarkleyREI, pointed out to me via email that the keywords in the Meta Tags (the coding behind websites) are no longer important. In fact, Google basically said they're ignoring keywords because of bad apples abusing them. Yahoo stated that while they still index the Meta Tags, the ranking importance given to them receives the lowest ranking signal in their system.
Another practice that is no longer as important is keyword density. However, it is important that your keywords appear naturally in the content. Add the keywords in the content as early as possible (again, think inverted pyramid), and make sure it doesn't look too spammy. Google and Yahoo hate that and will ignore your site.
Other SEO Copywriting Considerations:
Some final words of advice from BarkleyREI:
Chunk your paragraphs so they are between 150 and 300 words.
Cut the fluff and get rid of empty words and phrases.
Short pages may be 400 words or less.  If you have less than 200 words, you might not have a page.
Keep longer pages around 600 words.
Have any suggestion of your own?  Email me at [email protected] and we'll share with our readers.
As a full-time freelance writer, Daniel Casciato helps clients write clear, concise,  and effective content for blogs, brochures, newsletters, Web sites, and other marketing collateral. He also writes health, legal, real estate, and technology-related articles for trade magazines and online publications. For more information, visit www.danielcasciato.com, follow him on Twitter, or friend him on Facebook. .
Throughout the year, our writers feature fresh, in-depth, and relevant information for our audience of 40,000+ healthcare leaders and professionals. As a healthcare business publication, we cover and cherish our relationship with the entire health care industry including administrators, nurses, physicians, physical therapists, pharmacists, and more. We cover a broad spectrum from hospitals to medical offices to outpatient services to eye surgery centers to university settings. We focus on rehabilitation, nursing homes, home care, hospice as well as men's health, women's heath, and pediatrics.