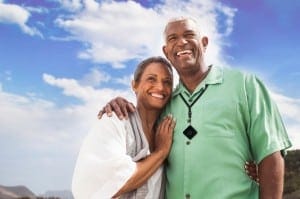 Market-leading wearability and battery life gives seniors the freedom to get help anywhere in the U.S. with  T-Mobile cellular service
Securus, Inc., a leading provider of advanced mobile safety and security solutions, today announced eResponder, a very small, lightweight, and comfortable-to-wear mobile personal emergency response system which enables users to break free from landline-based systems that only work in and around the home.  Today's seniors are living more active and independent lives.  This mobility is driving the demand for a mobile personal emergency response system that can provide help at the press of a button anywhere, anytime. In response, Securus has leveraged advances in cellular phone technology to create eResponder to give seniors the freedom and security they desire.

eResponder Highlights:
A two-way voice system: eResponder connects the user to a certified emergency care specialist at the press of a button, 24 hours a day, seven days a week, every day of the year.  It features a powerful built-in speaker and microphone.  The care specialist can dispatch EMS and/or send loved ones to the user, depending on what is needed. If the user needs to be located, the care specialist can coordinate with 911 operators and utilize the U-TDOA network to help find the individual.
Designed for any lifestyle: eResponder is simple, easy-to-use, easy-to-wear and doesn't interfere with the active lifestyles of today's seniors.  Users will have peace of mind while in the home, gardening, walking the dog, on a trip to the mall – wherever they want to go.
Lengthy battery life: eResponder offers a rechargeable battery that lasts up to two months, meaning the user only has to recharge it six times a year instead of every night like other units currently on the market.
Small and lightweight: The unit weighs in at just over an ounce, is shower-safe and can be worn as a pendant, clipped to a belt or stowed in a pocket.
Today, more seniors than ever are giving up landlines in favor of cell phones or VoIP service, which is incompatible with landline-based response systems. eResponder was developed to meet rising demand for a non-landline-based mobile personal emergency response system.
"Most speaker and landline-based systems only work inside the home or within 500 feet of the unit's base, and the user has to be in the same room as the base to communicate with the call center," noted Peter Muldoon, VP of Sales at Securus, Inc. "eResponder uses cellular technology that works anywhere in the U.S. with T-Mobile coverage.
"We spoke with potential users and the people who work with elderly and disabled populations to get their wish list of features for a next-generation personal emergency response device," Muldoon continued. "They told us they needed a small device that could be worn everywhere, had top-notch sound quality to enable clear communication between the user and emergency care specialists and a long battery life. eResponder delivers on all these features."
eResponder is sold through a network of regional and nationwide dealers.
Learn more about eResponder at www.SecurusGPS.com/eResponder.aspx.
About Securus, Inc. 
Securus, Inc. (www.SecurusGPS.com) provides advanced mobile safety and security solutions through retail outlets and a network of regional and national dealers, as well as online. The Securus M2M Technology Platform, in conjunction with Securus partners, enables industry-leading mobile safety and security products for individuals with special needs, senior citizens, pets, children and small businesses. Securus's wholly owned subsidiary, Zoombak, Inc., sells general-purpose GPS  locators. Learn more about Zoombak at http://www.Zoombak.com.