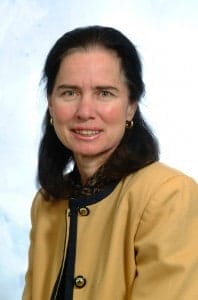 By Dr. Judith Black
As we age, our bones naturally begin to weaken. It is never too early or too late to start thinking about your bone health, and taking action to make sure your bones are as strong as they can be. Being aware of lifestyle and nutrition habits, and taking action to make healthy changes if necessary will help you to build strong bones to last a lifetime, or strengthen overall bone health if you're getting started a little later in life.
Whether we develop osteoporosis or not depends on the thickness of our bones coupled with our overall health. Diet and physical activity, two factors which we can control, can slow the progress of developing this condition or lessening its complications.
Most people know that osteoporosis is a condition that affects many older women, but men can develop it as well. It is less common in men, however, because they have naturally larger and stronger bones. It is a disease that causes bones to become weak, brittle and porous, resulting in an increased risk for fractures, especially of the hip, spine and wrist.
Building stronger bones is one of the easiest lifestyle changes we can make since it begins with eating right and exercising. If we consume adequate calcium throughout our lives, osteoporosis is virtually 100 percent preventable.
Women and men of all ages can keep their bones strong and minimize the development of osteoporosis by taking a few simple steps.
Choose at least two to three servings of foods from the dairy group each day. Choose other foods that contain calcium, including tofu, calcium-fortified orange juice, canned fish with bones and dark-green leafy vegetables.
Take a calcium supplement. Some nutrition authorities recommend that women of all ages take a calcium supplement as an extra precautionary measure to guard against bone loss. Calcium carbonate and calcium citrate are the most common forms. Calcium is best absorbed in doses of 500 mg or less. To maximize calcium absorption:
Do not take your calcium supplement at the same time as your daily multi-vitamin.
Take calcium supplements with food, and space the dosage throughout the day.
Drink plenty of fluids, and don't take calcium supplements with soft drinks, coffee or iron supplements.
Avoid calcium supplements made from dolomite, oyster shell and bonemeal, which may be contaminated with lead.
Get adequate Vitamin D, which is important for optimal calcium absorption. Adequate amounts may be obtained through fortified milk, egg products and 10 minutes of sunshine each day. If you do not drink milk or get adequate sunshine, consider taking a Vitamin D supplement – 400 to 800 IU daily.
You can dramatically improve your bone strength and density by exercising regularly. Many community organizations, hospitals and insurers offer access to fitness programs at no or low cost, and they are worth checking out. Highmark, for example, offers Medicare Advantage members access to the SilverSneakers Fitness program throughout its service area. If you can't get to a fitness center or an organized program, your doctor will be able to advise you on what exercises would be good for you.
I always tell my patients when we talk about getting and staying healthy to avoid smoking at all costs. There is no question that smoking is bad for one's overall health, but it has a significant impact on your bones, heart and lungs.
Simple adjustments around the house will help, as well. Remove loose wires, cords and throw rugs from floors and make sure rugs are anchored and smooth. Install grab bars and nonskid tape in the tub or shower. Make sure halls, stairways and entrances are well-lit. Install a night light in your bathroom and turn lights on if you get up in the middle of the night. Install nonskid rubber mats near your kitchen sink and stove. Clean up spills immediately. Make sure stair treads, rails and rugs are secure. And finally, wear sturdy, rubber-soled shoes.
Because your health matters, making simple adjustments now can ensure your bone health will be as good as it can be as you age.
Dr. Judith Black is medical director for Senior Markets at Highmark Inc. For more information, visit www.highmark.com.
Throughout the year, our writers feature fresh, in-depth, and relevant information for our audience of 40,000+ healthcare leaders and professionals. As a healthcare business publication, we cover and cherish our relationship with the entire health care industry including administrators, nurses, physicians, physical therapists, pharmacists, and more. We cover a broad spectrum from hospitals to medical offices to outpatient services to eye surgery centers to university settings. We focus on rehabilitation, nursing homes, home care, hospice as well as men's health, women's heath, and pediatrics.