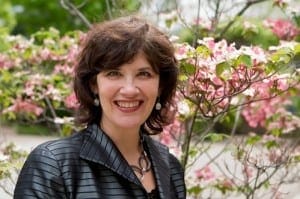 By Carolyn Maue
A survey by Cejka Executive Search found that 68% of physician executives reported that they continue to practice medicine, with 42% maintaining clinical hours as a requirement for the position. Like executives in a variety of industries, physician leaders in the executive suite, and as well as at the department head, chief, and director levels, are challenged with a wide spectrum of responsibilities, trying to "do more with less" in their roles and leading through  everyday challenges, while meeting ever increasing business goals. Physician leaders are challenged to take on even more responsibility, keep key staff engaged, and increase capacity in direct reports, all at a rate that appears to be increasing exponentially.
Executive leadership development coaching is an answer that an increasing number of physician leaders are utilizing to assist them in making these important shifts, by building strategic skills, increasing effective communication at all levels, and engaging their direct reports and staff members in increasingly effective ways.  Whether it's individual or team executive coaching or a combination of both, executive coaches familiar with the unique issues faced by physician leaders, provide leaders with the right tools to get the job done in an effective, "positive-thinking" style.
The June issue of the Harvard Business Review includes the article by Michael D. Watkins, "How Managers Become Leaders: The seven seismic shifts of perspective and responsibility" are the fundamental challenges of many physician leaders when moving to an enterprise level. Executive coaching can help the physician leader move from:
Specialist to generalist –understand the mental models, tools and terms used in key business functions
Analyst to integrator – utilize cross-functional teams to solve complex organizational problems
Tactician to strategist – perceive important patters in complex environments and influence the reactions of key external players
Bricklayer to architect – understand how to analyze and design organizational systems
Problem solver to agenda setter – define the problems the organization should focus on
Warrior to diplomat – proactively shape the environment in which the business operates by influencing key external constituencies
Supporting case member to lead role – exhibit the right behaviors as a role model for the organization
Recently I have been working with a physician leader who has been promoted to a leadership position in a fast-paced healthcare system. Typical of leaders in business today, he is pressed for time, under the gun to deliver more results, and continually must substantiate need for additional resources. He has a span of considerable responsibility – covering clinical operations, research, administration, entrepreneurial projects and teaching/mentoring of less experienced staff. In our 1:1 coaching, we initially worked on helping him become significantly more efficient. His goal is to respond to every call and email within 24 hours, as he wants to be a very responsive leader, so with hundreds of messages each day, that was a challenge! We clarified his strengths by using several standardized assessments, so that he could use his strengths as the basis for behavioral change. We realized that his methodical approach and interest and use of technology, as well as the endearing relationships he had with his support staff, all could be built upon to increase his organization and responsiveness considerably.
Quickly we moved into clarifying a vision for his organization – where does he see it going in the next few years and what are the top priorities? Where are the opportunities? It then became clear that he needed to be sure his senior management team was engaged and aligned with his vision and goals, so they could have more autonomy and responsibility. We worked on helping him build their skills in political acumen, increase capacity with their teams, and in ensuring accountability. He reports great strides over the four months we have been working together in coaching- greater responsiveness from his direct reports and staff, increased organizational skill, and a much more effective management team.  The team is now all moving on the right direction, and focusing on the high priority deliverables that will help him achieve what's important to the enterprise and their future.
As complex organizational health systems and entities continue to build the capacity for the challenges and opportunities ahead, executive coaching can be an essential, effective and efficient method to assist physician leaders in making important and significant shifts in their leadership style and behavior, resulting in significant ROI to the organizations they lead.
Carolyn Maue is President of The Maue Center, which provides executive coaching and consulting in organizational effectiveness, strategic change management, and leadership development. She can be reached at [email protected] and on LinkedIn.