Our latest issue (Issue 7) is available online. Download it for free now!  Do you have any news items or bylined articles to share w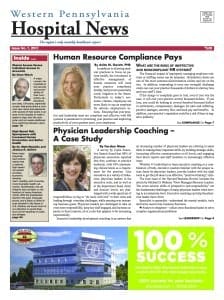 ith us for next issue? Our focus in Issue 8 is on Finance, Legal, Profiles in Leadership and Administration, Business Professionals in Healthcare, Education, and Looking Ahead. Contact me for more information.
Also, from being a Featured Thought Leader to web banners to print ads, we have a variety of advertising options to help your organization get more exposure to our audience of health care executives, physicians and nurses, and other hospital personnel. See our latest ad rates.