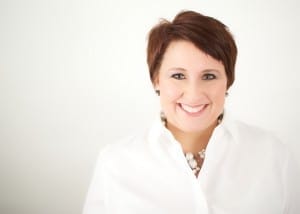 By Jennifer J. Wasco, MSN, BSN, RN
There are many professional nursing organizations in existence today.  A nurse may join an organization for a variety of reasons.  For some, it maybe the need to keep up with the new developments and innovations in their area of specialty.  Others may want to join for the continuing education and access to scholarship publications.  Networking and career assistance is also a heavily weighted reason to participate.  There are also various explanations why a lack of participation exists such as a deficiency of information about the specific benefits of belonging to an organization, limited time due to work and family commitments and the restrictions due to cost.   
The future of healthcare is uncertain, but what is certain is that nurses have to be actively engaged with current healthcare trends and issues so they can better lead patients locally, nationally and globally to better health.  Being active in a professional nursing organization is one way to gain the necessary skills for becoming a change agent.  The reasons to join far outweigh the reasons for not joining if the nurse wants to be a voice for the profession. 
One nursing organization encouraging nurses to continue to advance the field is Sigma Theta Tau International (STTI) Nursing Honor Society.  STTI focuses on advancing world health and nursing academic excellence.  The membership is by invitation to baccalaureate and graduate nursing students who exhibit excellence in scholarship, and to nurse leaders demonstrating achievements in the nursing field. The Nursing Programs of Chatham University saw the value of participation in professional organizations created a virtual nursing honor society in preparation for applying for STTI chapter status in February 2013. The STTI Chi Zeta Chapter of Chatham University was chartered on March 26, 2014 during an on-site ceremony with representation from inductees, university leadership, nursing programs faculty and staff, and community leaders. Dee Welk, PhD MSN, RN, and STTI Past Board of Directors presided over the ceremony and induction.   
Choosing a professional organization to associate with takes some minor investigation.  The key to gaining valuable knowledge is to choose the right organization, with the right focus and associated mission. A great idea for new members is to take on a leadership role early on so that they can gain insights on how to leverage the benefits. The experiences should assist to develop the skill set necessary to acquire similar leadership roles in the practice setting. In conjunction, the access to up-to-date research and evidence-based studies enables nurses to take research and implement it where they work immediately. A leadership role in the organization will put the nurse into a position to be an influencer of policy as these organizations often play important roles in the creation of new health policies. 
All nurses can be leaders regardless of the nurse's position at a healthcare agency. For example, a unit staff nurse can empower peers by sharing information learned through the professional organization's resources. The unit staff nurse can implement a bottom-up approach to change supported by the knowledge base of the professional organization. Over time these small changes locally can lead to a wider adoption.  The agency's middle management and executive leadership can use a top-down approach to improve system-wide processes through the gathering of information published by the professional organization's thought leaders or through the participation in committees and groups within a professional organization.
The bottom line is that nurse engagement in a nursing organization leads to professional growth. It leads to increased knowledge and ultimately leads to improved health outcomes of populations.  Ownership in the form of membership and the investment of time in a professional organization will allow the nurse to take active steps in the formation of our future healthcare delivery system.  Chatham University Nursing Programs looks forward to supporting the voice of nursing through the power of a professional nursing organization. 
Jennifer J. Wasco, MSN, BSN, RN is the clinical coordinator for the MSN and DNP Nursing Programs at Chatham University, the Web Editor and Chair of the Chartering Ceremony Committee for the Sigma Theta Tau International (STTI) Honor Society of Nursing Chi Zeta Chapter.  She has more than 20 years' experience in healthcare and project management specializing in engagement solutions and improved operational outcomes. She can be reached at [email protected].