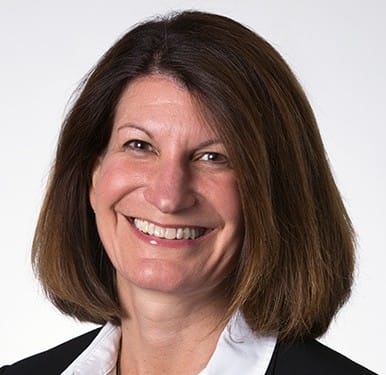 Mount Nittany Health is pleased to announce that Leslie Finton has been named as an oncology patient navigator with Mount Nittany Medical Center. Finton began with the health system four years ago when she joined Mount Nittany Health Foundation as its coordinator.
Finton earned her bachelor's degree from The College of Wooster in Wooster, Ohio, and her Master of Social Work from The Ohio State University in Columbus, Ohio.
She has prior experience in hospice care, and as the founder and executive director of Tides™, a non-profit organization that supports children and families who have gone through the death of a loved one. Finton shares that she has enjoyed her work with the Foundation and the meaningful impact it has on our community, and looks forward to transitioning into a role where she can be more intimately involved with patient care.
"I have a history of working with patients and their families through hospice care in this community," says Finton. "When the opportunity arose to help oncology patients navigate what can be a challenging journey, I was motivated by the chance to help in this capacity."
Outside of work, Finton serves on the board of directors for Tides. Additionally, she enjoys spending time with her husband and two daughters.
For more information on oncology patient navigators at Mount Nittany Medical Center, call 814.234.6175, or visit mountnittany.org.