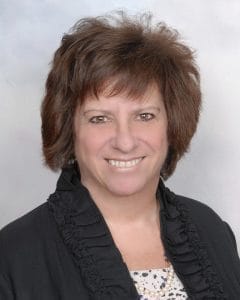 Travel companions play an important role as advocates and caregivers
By Laura Carabello
Among those who travel across the country or around the world to seek affordable, quality healthcare, 83 percent travel with a companion. Whether undergoing treatments or recovery, the physical and moral support that these caregiver/companions bring to medical travel patients is critical.
In fact, research consistently shows that companion participation in care is associated with positive patient and physician experiences. Informal healthcare providers include friends, family, and some volunteers who provide essential unpaid care without formal training. 
At home, caregivers administer medications, manage wounds and assist with rehabilitation. In hospital settings, they perform tasks that augment care provided by nurses and physicians, such as monitoring symptoms and articulating patients' preferences to healthcare professionals.
The support of a companion/caregiver is important in any healthcare setting, but it is especially critical in the context of medical travel where patients may face additional challenges, such as travel, an unfamiliar physical environment, a different culture and potential language barriers.
They also help to retain and transfer the patient's medical information at a medical facility, advocate on behalf of the patient to ensure all their needs are being met, and provide a safe and positive medical travel experience.



Many of the medical travel caregiver roles are similar to those of conventional caregivers — making decisions on behalf of the patient, liaising with formal providers, coordinating appointment scheduling, offering hands-on care, providing emotional and spiritual support, and taking responsibility for managing care-related finances.
In medical travel, family members, especially spouses, are the most common caregiver, and perform their caregiving roles as knowledge broker, companion and advocate almost continuously while traveling domestically or abroad for care.
Knowledge Brokers and Companions
Medical travel caregivers play the important role of conveying travel and medical/health information between the facility staff and patient. For instance, they may ask questions about travel logistics or prescriptions or care options, and make sure the patient understands the information. In some cases, the caregiver may be more familiar with the local language and will serve as an interpreter or translator for the patient. Frequently, they are aware of the patient's allergies, carry a list of the patient's medications, ask questions and take notes during discussions with healthcare providers.
Ideally, companions put the patient's needs ahead of their own and assist and support the patient during the pre-op, treatment and post-op process. At times, this may mean making sure the patient gets to different tests or appointments, watching over the patient after surgery or simply offering emotional support. Caregivers also learn about the patient's condition, the procedure or treatment, and details surrounding the patient's convalescence and recovery.
At the same time, companion/caregivers should look for opportunities to spend some time to enjoy the local culture and attractions, if possible, as long as it doesn't compromise their primary job of supporting the patient's well-being.  
Keep in mind that serving as a medical traveler companion/caregiver is not for everyone. A competent caregiver can improve the patient's health, but one who is less prepared or more focused on sightseeing than assisting the patient, can undermine the care provided. That's why it's important for healthcare providers to educate patients and companions about the role of companion/caregiver during a medical trip.
Unseen Pillars of the Care Community
Companion/caregivers ensure the patient's health and well-being and shoulder a large part of the responsibilities that might otherwise fall to the patient. In this way, caregivers serve to complement the care provided at the hospital facility and buffer medical tourists from the common stresses associated with travel and being in a new environment.
Given the integral roles that caregivers serve, clearly the medical travel industry is highly dependent on this unpaid service. Just as many of the nation's caregivers are overlooked, so too are the "shadow workers" in medical travel unpaid, untrained, and largely unrecognized for the substantial benefits they provide.
Laura Carabello is Founder and Chief Creative Officer of CPR Strategic Marketing Communications, and Editor and Publisher of Medical Travel Today and U.S. Domestic Medical Travel.