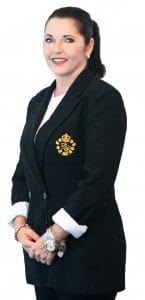 By Tracey Graham
The expenditure of healthcare construction dollars is expected to be over $100 billion in fiscal year 2015. As such, hospitals are seeking reliable, proficient ways to spend their money. One way to do it is through the first-hand, readily available insights of nursing staff.
As a Nurse Practitioner now working with a design firm, I can come to the table with extensive and eclectic insight and experience in hospital operations and clinical practice. Nurses like me serve as true advocates for the patient and their families, while understanding the needs and expectations of the hospital staff and administrative constraints for ROI. My goal with my clients is to bring their mission, vision, and end-user experience to the forefront to help navigate operations, improve the design process, and translate the needs and wants from staff to designers to hospital executives.  
By involving nurses in the pre-design process, I have seen great success and savings in expending capital since their input directly informs proactive vs reactive preparation and planning for future business process and space. Adding this early step allows the design team to explore data and ideas and map present, future, and innovate approaches prior to being transformed into drawings or plans. It gives all an opportunity to study business trends, benchmarks, accreditation, service lines and evidenced-based practice requirements. This information is then used to align a hospital's vision with its strategic plan.
Coupling this learning with a process that studies the "flow" of patients, family, staff, medication, equipment, communication and supplies within a hospital also examines how all user paths are integrated in the care process, identifying areas of waste or opportunity for change and ensuring that they are merged into the design, wayfinding, interiors and landscapes. This information-sharing and knowledge exchange serves as a basis for critical information gathering that will be required as design progresses into spaces, equipment and interiors. This information is the root of indicative design and used to develop plans for facility construction. 
The cost of predesign is often a struggle for medical centers as the results are not immediately tangible. However, developing a strong road map for change is imperative and the role of the nurse up to and including this phase is critical. This type of peer review allows for design critique rooted in evidence-based care standards, accreditation needs as well as functional and operational level review. It ensures there is buy in from end-users and leadership and it allows a facility to be designed around function and process vs having extensive (and difficult) change orders and resistance to change later in the process.  
This ultimately leads us into design development where spaces become more defined in regards to colors, finishes, and placement of outlets, air and vacuum systems, plus much more.  The nurse then becomes a valuable consultant again by continuing to work with end users, quality management staff and facility planners in transition planning for occupancy. This includes everything from the preparation and planning of a physical move to ensuring equipment, supplies, people, education, training, policy and protocols are in place prior to ribbon cutting.
Lastly, the nurse input in facility design helps architects and engineers understand the needs, both physical and operational, for surge capacity in the event of a disaster, things to help mitigate risk and continuity of operations during and after an incident.
In essence, the role of a nurse , as Florence Nightingale before us, is to continue to be the influential advocate for design concepts that improve hospital outcomes. Let's be sure in this week of celebrating nurses to include the important contributions they make to those outcomes not only through their patient care, but also through their contributions to their workplace's design.
Tracey Graham is a Nurse Practitioner and healthcare consultant for Stantec based in the company's Washington, DC office.
Throughout the year, our writers feature fresh, in-depth, and relevant information for our audience of 40,000+ healthcare leaders and professionals. As a healthcare business publication, we cover and cherish our relationship with the entire health care industry including administrators, nurses, physicians, physical therapists, pharmacists, and more. We cover a broad spectrum from hospitals to medical offices to outpatient services to eye surgery centers to university settings. We focus on rehabilitation, nursing homes, home care, hospice as well as men's health, women's heath, and pediatrics.