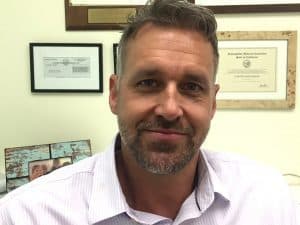 By Dr. Chad Larson, NMD, DC, CCN, CSCS
As medical science advances, we are learning more about the links between different individual diseases. In recognition of American Heart Month in February, I'd like to draw attention to some largely unknown facts about heart disease and its indirect link to autoimmune disease.
In spite of pharmaceutical and technological medical advances, heart disease has continued to rank as the leading cause of death in the United States for several decades. Although we associate high cholesterol, obesity, high blood pressure and smoking as some of the most common factors leading to cardiovascular complications, there are actually hundreds of varying risk factors that can lead to heart disease, including an entirely different disease: diabetes.
Let's first look at a brief but noteworthy chronological history of diabetes and its classification as an immune-mediated disease:
The term diabete was first recorded in an English medical text written around 1425.

It wasn't until over 300 years later, in 1776, that it was confirmed diabetes was an issue of an excess amount of a certain kind of sugar (in the urine).

Just over 100 years later, in 1889, the role of the pancreas in diabetes was discovered.

Shortly after, in 1910, it was found that diabetes resulted from a lack of insulin.

In 1922, the first person received an insulin injection for the treatment of diabetes.

Types 1 and 2 diabetes were differentiated in 1936.

Autoimmunity was discovered in the 1950s.

Not until the mid 1970s was it recognized that diabetes can have an autoimmune basis.
Medical research has linked several diseases as being immune-mediated years after the original discovery of such diseases. Although this discovery was made almost 40 years ago, many people are still unaware that all types of diabetes can have an autoimmune component.
Now let's look at how diabetes is linked to heart disease. Caused by a hardening of the arteries or a blocking of the blood vessels that go to your heart, people with diabetes are more than twice as likely to suffer a heart attack than those without (American Diabetes Association). In fact, two out of three people with diabetes die from heart disease or stroke, also classified as cardiovascular disease. Perhaps even more alarming is the threat that diabetes can cause nerve damage, sometimes making heart attacks painless or silent.
Autoimmune diabetes is caused when the body's immune system begins attacking the beta cells that produce insulin in the pancreas. When insulin levels are down, the amount of glucose in the blood increases over time. High blood glucose levels can damage nerves and lead to increased deposits of fatty materials on the insides of the blood vessels. Complications such as poor blood flow, decreased oxygen in the blood stream, and the clogging and hardening of blood vessels can ultimately lead to two types of cardiovascular disease: coronary artery disease, responsible for heart attacks or failure, and cerebral vascular disease, leading to strokes.
And there you have it – a three-way link between Diabetes, Autoimmune Disease and Heart Disease. So, are there preventative measures that diabetics can take to prevent heart attacks and control autoimmune reactivity? Prevention of heart attacks for diabetics is parallel to that of non-diabetics, but with one very important additional measure – monitoring and regulating your blood sugar and insulin levels. Cyrex Laboratories, a clinical lab that specializes in functional immunology and autoimmunity, offers the "Array 6" – Diabetes Autoimmune Reactivity Screen. Array 6 assists in the early detection of autoimmune processes of Type 1 Diabetes, impaired blood sugar metabolism and Metabolic Syndrome, and also monitors the effectiveness of related treatment protocols.
As is always the case, it is recommended to schedule regular visits with your medical practitioner and specialists. Proper administration of medications can be vital to prevention of heart disease. In addition to insulin injections for diabetics, there are medications to aid in regulating blood glucose, blood pressure and cholesterol, which could all be vital to prevention of heart disease.
Dr. Chad Larson, NMD, DC, CCN, CSCS, Advisor and Consultant on Clinical Consulting Team for Cyrex Laboratories. Dr. Larson holds a Doctor of Naturopathic Medicine degree from Southwest College of Naturopathic Medicine and a Doctor of Chiropractic degree from Southern California University of Health Sciences. He is a Certified Clinical Nutritionist and a Certified Strength and Conditioning Specialist. He particularly pursues advanced developments in the fields of endocrinology, orthopedics, sports medicine, and environmentally-induced chronic disease.
Throughout the year, our writers feature fresh, in-depth, and relevant information for our audience of 40,000+ healthcare leaders and professionals. As a healthcare business publication, we cover and cherish our relationship with the entire health care industry including administrators, nurses, physicians, physical therapists, pharmacists, and more. We cover a broad spectrum from hospitals to medical offices to outpatient services to eye surgery centers to university settings. We focus on rehabilitation, nursing homes, home care, hospice as well as men's health, women's heath, and pediatrics.