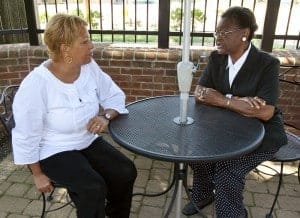 By Rafael J. Sciullo
Over the course of a lifetime, families are faced with making a myriad of decisions. From deciding upon baby names, to finding the right home – from selecting colleges for your kids, to planning your retirement fund, all are important.
Some decisions may not be as pleasant and are even seen as stressful. Among the most difficult may be those that involve the impending death of a parent or grandparent. A recent article from Kaiser Health News indicates that experts think the role of surrogate decisions makers deserves more attention and support.
At Family Hospice and Palliative Care, our staff witnesses these decisions being made at various stages of a patient's illness. As the Kaiser article points out, family members are oftentimes forced to make crucial decisions with little facts at hand and under extremely emotional circumstances. They find themselves trying to determine what their loved one would have decided to do if they were able to choose. As is often the case, families are forced to make critical decisions before they've even had time to digest their loved one's situation.
The uncertainty of thinking "What would dad want us to do?" or "Is this what grandma would have wanted?" can be avoided. It's never too soon for anyone to engage in advance care planning. By having well thought out discussions with family and health care professionals, individuals can make sure that their wishes are respected while taking the burden of stressful decisions off of loved ones.
Hospice offers a team approach to care tailored to the patient's wishes. But along with caring for the patient, hospice provides support for loved ones as well. Through education and outreach, family members are encouraged to discuss advance care planning with their loved ones. Family Hospice and Palliative Care offers tools for individuals and families to get the process started.
A visit to our website at www.familyhospice.com provides visitors with a large, easy-to-navigate menu of information. Click on Patients & Caregivers, then on Hospice. Scroll down the page to find a series of videos called "Just Talk About It." These one minute presentations are perfect conversation starters for end-of-life care. Produced by The Take Charge Partnership in conjunction with the Pennsylvania Department of Aging, the videos cover advance care planning, along with hospice, care giving and aspects of pain management.
On the same page of our website, we offer a link to the Pennsylvania Advance Health Care Directive form. This downloadable legal document protects patients' rights to refuse any medical treatment not wanted, or request treatment that is desired, in the event that a patient cannot make the decisions independently. The form includes Durable Healthcare Power of Attorney and Living Will provisions.
Family Hospice is also reaching out via a first-of-its-kind program locally, with the intention of increasing understanding of and access to hospice care among African Americans living in Pittsburgh's Greater North Side community. The program, called Transitions, is offered in partnership with Bidwell United Presbyterian Church and Northside Christian Health Center. Recognizing the opportunity to aid an underserved population, Transitions is designed to meet the specific needs of African-American patients. Through this effort, advance care planning can become part of the conversation with more people than ever before.
Kathy Brandt, senior Vice President at the National Hospice and Palliative Care Organization, was recently quoted as saying that these types of decisions are best made after asking a lot of questions. "The most effective surrogate decision-makers are those who aren't afraid to ask 'What are the benefits and burdens of the decision?' 'What are other options?'"
The bottom line in all of this is to take the burden off of family members and loved ones while ensuring patients' wishes are honored. Stressful moments are not the ideal time to make critical choices. Families put a lot of thought, time and effort into life's big decisions. No one wants to decide upon which home to buy while under extreme pressure – or to choose a retirement plan after giving it only a few seconds of thought.
End-of-life care is one of life's most important decisions. Plan it ahead of time. It deserves conversation and careful consideration.
Rafael J. Sciullo, MA, LCSW, MS, is President and CEO of Family Hospice and Palliative Care and Past Chairperson of the National Hospice and Palliative Care Organization. He may be reached at [email protected] or (412) 572-8800. Family Hospice and Palliative Care serves nine counties in Western Pennsylvania. Its website is www.familyhospice.com.
Throughout the year, our writers feature fresh, in-depth, and relevant information for our audience of 40,000+ healthcare leaders and professionals. As a healthcare business publication, we cover and cherish our relationship with the entire health care industry including administrators, nurses, physicians, physical therapists, pharmacists, and more. We cover a broad spectrum from hospitals to medical offices to outpatient services to eye surgery centers to university settings. We focus on rehabilitation, nursing homes, home care, hospice as well as men's health, women's heath, and pediatrics.