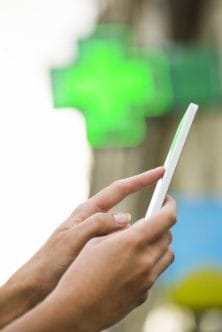 Maintaining a level of outstanding customer service throughout a patient's visit plays a critical part in retaining loyal patients as well as affecting the bottom line of a medical practice, according to Pacific Medical Centers. Making customer service a priority in your office, from the management level down to each staff member is must.
Even if you think it's already a given in your practice, there are almost always ways to improve. Consider these tips for taking customer service to the next level:
Post a sign welcoming patient feedback
Many patients aren't sure how or if they should voice their concerns if they aren't happy, but hearing their complaints and acting upon them can help setup a lifetime of loyalty, notes Physicians Practice. Make sure patients know that management is more than willing to listen and take action to resolve an concerns, if necessary. Posting a sign in the waiting area that reads something like: "Our goal is to provide the best service possible. If you aren't satisfied with the service you've received, please let me know by contacting me at XXX-XXX-XXXX or emailing at XXX," signed the office manager or administrator.
Cloud Contact Center
Cloud contact center solutions can be one of the best ways to take your customer service to the next level. In fact, a 2013 study by the Aberdeen Group revealed 45 percent of survey respondents cited improving customer service as the biggest factor in choosing a cloud-based deployment.
Measuring customer satisfaction and analyzing data via post-call surveys and verbal feedback is a great way to make important changes to office policies or provide additional training to staff members to ensure a better customer service. A contact center like Zipwire's Cloud Call Center can also help cut wait times and patient frustration, delivering the best possible experience. The computer-telephone integration feature allows those who answer the phone to have access to a patient's history during the interaction, eliminating the need to search for those records while the patient waits.
Improving the waiting room experience
Your waiting area is a great place to improve the overall experience of the patient. Software Advice, a medical technology consultancy, revealed that wait times are a big issue, and nearly half of patients surveyed said that would be willing to see another doctor just to reduce their wait. The national average wait time is 20 minutes. Whether yours is shorter or longer, making that wait more pleasant is a must.
In addition to ensuring the area is clean, well-kept and has updated decor, it should be stocked with current issues of a variety of popular magazines. Soothing music like jazz or New Age can also help promote a more calming atmosphere. If you aren't sure what else would make the wait more pleasant, ask your patients by offering an online or print survey.
Additionally, staff members should always keep patients informed when those inevitable delays happen. Knowing why and how long they'll have to wait goes a long way in keeping frustration levels down and satisfaction up.
Throughout the year, our writers feature fresh, in-depth, and relevant information for our audience of 40,000+ healthcare leaders and professionals. As a healthcare business publication, we cover and cherish our relationship with the entire health care industry including administrators, nurses, physicians, physical therapists, pharmacists, and more. We cover a broad spectrum from hospitals to medical offices to outpatient services to eye surgery centers to university settings. We focus on rehabilitation, nursing homes, home care, hospice as well as men's health, women's heath, and pediatrics.