Cannabidiol (CBD) is a botanical compound found in hemp and cannabis produce. The cannabis (marijuana) plants are composed of an entire group of over a hundred cannabinoids. Owing to its many components, cannabidiol is used by some companies and research facilities as active substance in their products.
CBD is an all-natural, nonpsychoactive substance claimed to provide a myriad of health and wellness benefits. Apart from this, the CBD industry has been receiving positive feedback and credible reviews over the past years. For these reasons, CBD has been claimed to have been accepted by consumers in some legal areas of states.
Choosing The Right CBD Products
Despite surging studies, legal modifications, and publicity, the CBD industry continues to rise above controversies and stigma regarding CBD usage. Today, with a plethora of product ranges, CBD is said to be slowly being accepted by households and clientele.
CBD products seem to have been utilized in some medical applications today. Nonetheless, to experience its claimed benefits, you'll have to secure the appropriate merchandise. To help you with this, below are ways to choose the right CBD products for you.
Know The Purpose For Using The Product
Because of its many components, cannabidiol is being used as an active substance by selected companies and research facilities. And it's being used as an active component in some products.
If you wish to use a CBD-derived product, try determining your purpose for buying as it'd help you narrow down your options and look for a quality yet affordable brand. You may read and skim through various CBD articles that include guidelines for users and buyers to help you decide. This would give you an idea of the right product to purchase.
For instance, for severe body aches, some use a CBD cream or other topical, which is believed to help relieve the pain. And for people who dislike the pungent, earthy taste of CBD tinctures, others infuse CBD oil in their fluids or edibles.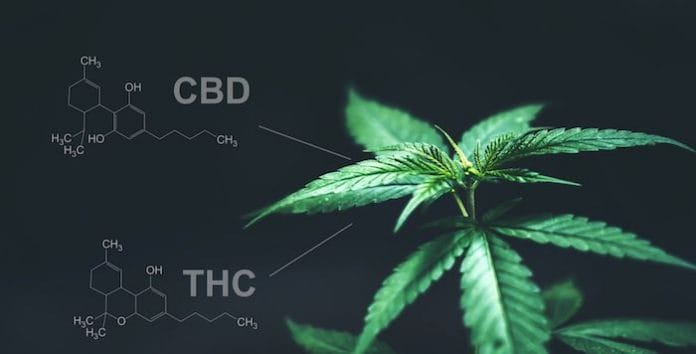 Do Your Research
One tip to keep in mind when finding and choosing the right CBD product is to know its purity. Regardless of the amount of media exposure regarding CBD, it's important to read and do your research before adding one to your cart.
There are some companies that attempt to create low-grade, affordable CBD merchandise to maximize its popularity. Considering this, it's essential to choose CBD products sourced from regulated and credible facilities. Furthermore, doing your research ahead may help you secure CBD-derived merchandise that's made of high-grade hemp. 
So it's better to see if the CBD brand that you are planning to use is doing proper quality control testing of its products or not.
Check The Label
Apart from doing your research, it's crucial to also check the label, facts, and ingredient lists of the CBD product. This information is readily accessible to customers and can easily be found on the packaging label or the company's website.
It would also be best if there's a money-back guarantee provided by the company to customers. On your end as a consumer, this would let you avoid the risk of purchasing a product not suitable for you. On the manufacturer's end, this would allow them to identify the goods that work best for certain customers and those requiring more attention to improve their formulation.
Speak To Your Physician
It would be best to speak to your physician regarding the right CBD product for you. Your doctor may help you look for the best CBD brand that will suit your dietary needs and prescription.
Likewise, they can provide you professional advice and information on the use of CBD and the recommended dosage to help you experience its potential health benefits. With your physician's permission, you may be able to experiment with other CBD goods to look for one that matches your requirements and preferences.
Determine The Amount Of THC
Although CBD is said to have been delicately extracted to remove tetrahydrocannabinol (THC), a psychoactive compound in cannabis responsible for producing high sensation, some products are believed to still have minimal amounts of it. However, this acceptable THC content is said to not induce any 'high' feeling.
Full- and broad-spectrum CBD products are reported to have low to no traces of THC. This kind of CBD goods is believed to help ease anxiety symptoms. On the other hand, CBD products with a higher yet regulated THC content may be better for people who are suffering from chronic diseases.
Knowing this, it's crucial to check if a certain CBD product has printed the level of THC on its facts and label. This is essential, especially if you have preexisting allergies and medical conditions.
The Takeaway
Despite CBD's growing research and press support, it's still best to do your research and speak to experts to educate yourself further regarding its usage. Keep in mind that knowledge is power, especially when it comes to your health and safety. With all of these, you may be able to easily choose the right CBD product for you.