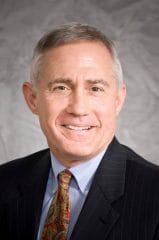 By Ralph Manning and Beth Pearson
For most entrepreneurs, their retirement plan is to sell the business and use the proceeds to fund their retirement life style.  They don't want to hear that their business isn't salable.
What makes the difference between a company that can reward the owner for the years spent in building it and one which has a low value?  Think of it this way.  Do you have a company, or do you have a job with assistants?
A woman we know has built a human resources consulting company.  She now has 10 employees and was talking to me about her plans to grow the business to 25 employees and then sell it.  When I began to talk to her about the firm, it because clear that she doesn't have a company, she has a successful job with assistants.
How did I know?
People come to the business because they trust her
She is the sole decision maker in the firm
If she dropped dead, the company would fold.
She is the only person who determines the direction of the company
She handles all the management of the firm
She does all the business development
When the owner is the only person clients deal with, and the only person they trust with their work, the company has no value if she leaves.  In order to have a business, it is essential that clients and prospects see value in working with the firm, not just with an individual.  In my client's case, her company would only have value to a buyer if she stayed with the firm and continued to be the client interface.
As the sole decision maker, my client chooses what products and services to offer, how to price them, how to sell them, when to borrow money to increase business or retrench, who and when to hire and what clients will be sought.  She has no one else who has any skin in the game.  Her employees are not part of a management team or a sales team or a service team.  They work for her and may have no allegiance to the company.  No prospective buyer wants to walk into a business that has employees who work for an individual rather than the company.
If my friend was hit by a bus tomorrow, her company would fold.  She has no one in place to step up to management or sales.  She has no plan in place that would allow an employee or all the employees to take over the business or buy it from successors.  She didn't have an estate plan that talked about the disposition of the business if she died and she had nothing in place to provide for a company sale if she was rendered unable to run the business, through injury or mental incapacity.
As the only person who determines the direction of the firm, my client may be missing out on opportunities to grow her business.  When only one person is in charge, new markets, new clients, new thinking are all constrained.  Having others in the company with a strategic vision of where the company could go (i.e., sales) means that it is more likely the company will embrace new opportunities. This kind of a company has a higher value than one that slogs along in a rut, no matter how profitable a rut it may be.
When a business owner controls all of the management functions, the firm is automatically consigned to stay at a size where that kind of management is possible.  If, for example, she had a person who managed the sales function, she could have more sales people and therefore more likelihood of additional business.  If she has to manage salespeople, as well as run the business, she will probably choose to stay smaller.  If she had someone in charge of the employees, she would not personally have to do the recruiting, training, and management of employees.  There would be someone else to handle employee issues as they came up, and employees might feel more able to speak to someone who doesn't own the firm about issues that are firm related.  It works the same way with finances.  If she is relying on her own ability to fiscally manage the company, it may cause the firm to miss opportunities, like borrowing to fund a new and profitable business.  My client has to have the relationships with banks and other financial institutions and negotiate with them for the products and services she needs.
All of this takes time away from what could be her "best and highest use", whether that is doing business development, managing relationships or whatever else she does that creates real value for her company.
Business development is critical to growth and success.  If only one person is doing it, it's inevitable that opportunities will be lost.  There are only so many hours in the day, so many people you can meet, so many proposals you can write alone.  Having others in the firm doing business development increases the likelihood that additional business will be brought in.  A good client flow is another thing a buyer is going to be looking at.
So, what are buyers looking for when they evaluate a healthcare company?
Strategic fit with a current company or a market, if they are looking to merge or acquire
An ability to scale up the business
A firm with value even without the owner of the business
A strong management team
Sound financials and the ability to track growth in revenues over time
A workforce that interfaces with clients so that clients are allied to the company and not just the owner
An owner who is willing to work with the buyer on an orderly transition of clients and, generally, an owner who is paid out partly on the on-going performance of the company.
The likelihood of maintaining key management personnel
Business processes and procedures that are clear
Ralph F. Manning of Tucker Arensberg has represented businesses and individuals for over 30 years in transactional and business law matters including mergers, acquisitions and divestitures, real estate and estates and trusts issues. Ralph represents businesses of various sizes and types, from start-up to Fortune 100 firms. He is a cost-effective negotiator, problem solver and legal advisor for a wide range of business and personal legal matters. Ralph has participated in many merger, acquisition and sale transactions and has extensive experience representing either the acquiring or the acquired party in many U.S. and foreign jurisdictions on five continents. For more information, email Ralph at [email protected].
Beth Pearson is the Director of Marketing at Tucker Arensberg.  She is charged with helping attorneys develop better business development skills to enhance the profitability of the firm as well as ensuring that people in the community know about Tucker Arensberg's robust Health Care Law practice.  She is a published author of a children's bookMy Grandma Says and has two regional Emmys from her days as a television news producer. For more information, email Beth at [email protected].
Throughout the year, our writers feature fresh, in-depth, and relevant information for our audience of 40,000+ healthcare leaders and professionals. As a healthcare business publication, we cover and cherish our relationship with the entire health care industry including administrators, nurses, physicians, physical therapists, pharmacists, and more. We cover a broad spectrum from hospitals to medical offices to outpatient services to eye surgery centers to university settings. We focus on rehabilitation, nursing homes, home care, hospice as well as men's health, women's heath, and pediatrics.