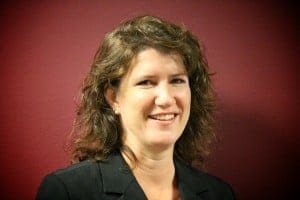 By Theresa Zataveski
We live in a world in which every aspect of our life is fueled by technology. The healthcare industry is no different. Behind every healthcare solution is a technological innovation that transforms the way patients, caregivers, and healthcare providers interact. Case in point, you can now chat with a nurse at 2 a.m. when your elderly parent is struggling with side effects from their medication or receive a text message when your application for financial assistance in your child's therapy regimen is approved. 
In recent years, however, the change in the healthcare landscape and regulatory environment has forced IT providers to become more agile and progressive, developing forward-thinking technologies that are easily adapted to a constantly changing world. 
A Move to the Cloud
Though security concerns, at first, had the healthcare industry as a whole resistant to moving to the cloud, organizations have now begun to embrace the new frontier for storing its precious data thanks to advances in security and privacy measures. Now, more control is placed in the hands of the organization and cloud providers are promising to remain HIPAA compliant. This hard earned relationship is fragile at best, as headlines emerge regularly with security breaches in retail, email, and Software as a Service (SaaS) networks. Cloud providers need to remain vigilant to stay in front of the booming hacker business.
One of the main advantages and benefits of cloud based-technologies is that they are far more cost-effective for storing data than traditional technologies, primarily because of the minimal infrastructure and resources needed to maintain and manage the data systems. For those very same reasons, cloud technologies also allow organizations to be much more flexible and scalable, seamlessly adapting to every industry and organizational change as it happens.  Finally, the immediate access to data has made significant impact on reporting and data trending, allowing organizations to uncover trends in customer behavior and translate them into new product innovations.
Although security and privacy remain as primary concerns among healthcare leaders, cloud proponents advise that health companies take a balanced approach, outlining their specific needs and how they can be met through cloud technology. As cloud services evolve over time, healthcare organizations will be left with one option — to adapt or fall behind as competitors gain speed to market with more nimble infrastructure and greater focus on their marketing investments rather than technology.
Multi-Channel Solutions
As a result of the increase in social media usage in the healthcare industry, multi-channel solutions have become paramount. Gone are the days of technologies that capture data from one source — now, providers must have the ability to capture interactions from any and all current and future communication channels. In addition to traditional inbound communication, IT organizations are being tasked with providing more complex technologies as marketers are weaving responsive communications into their campaigns. Today's healthcare IT solutions, must be able to deliver two-way communications through all channels, traditional and non-traditional, as well as provide complex care coordination services, patient education support, reimbursement services, locator services, and proactive medication or appointment reminders, among others. 
The challenge, however, is providing solutions that make consumers, providers and caregivers alike, comfortable with sharing their information.  
The 5 Keys to Choosing the Right Partner
Choosing an IT solutions provider is a critical decision for all healthcare leaders in their quest to stay competitive and offer cutting-edge technology.  Here are five factors to consider when choosing the right healthcare IT partner:
Cloud-based aptitude – As previously mentioned, the future of the healthcare industry is moving toward cloud-based technologies, increasing the importance of IT providers who offer private cloud solutions for managing protected health information (PHI). PHI requires more comprehensive security controls, in comparison to public cloud solutions.
Multi-channel capabilities – As the healthcare industry continues to integrate social media and responsive communications into its marketing campaigns, it's important to evaluate third-party partners who have experience integrating multi-channel communications into an overall engagement strategy. 
Seamless integration – Often overlooked, but equally important to consider, is a partner's ability to integrate new IT solutions into existing programs or client technology investments. Who hasn't had the frustrating experience of providing their personal information multiple times when transferred between healthcare service departments? Integration makes the difference between a mediocre and great customer experience. It ultimately builds trust and increases the level of engagement, optimizing the impact of your healthcare program.
Regulatory and compliance experts – With a dynamic and changing regulatory environment, it's imperative to have a team of experts in the field of regulation and compliance to stay on the forefront of changes as they occur and to keep the organization in a proactive working posture. 
Forward thinkers – Cutting-edge technologies are paramount to staying competitive in any industry, but especially in the healthcare industry. Finding a forward thinking partner who anticipates trends and related implications, will help bring the organization to the forefront of innovation. 
A Look into the Future
While it's hard to predict what the next big change in healthcare will be or challenges that may lie ahead, it's certain that healthcare IT providers must continue to be innovative in order to offer comprehensive solutions with complex capabilities. Remaining flexible and proactive will be the key to ensuring seamless adaptation to industry, organizational and regulatory changes. 
Theresa Zataveski is Vice President of Healthcare Solutions for Telerx. As Vice President, Healthcare Solutions Theresa serves as the liaison between our client's business needs and Telerx's technology solutions. This includes consulting on the right fit and implementation strategy for each client as well as supporting Telerx's solution development lifecycle.   Theresa has 23 years of technology experience including global leadership in several industries. Prior to joining Telerx Theresa served as Director of Healthcare Marketing for Merck & Co., as well as a consultant in the Merck Global Multi-Channel Strategies and Capabilities organization.  Additionally, she was previously an executive with Accenture Federal Services and Sr. Sales & Marketing Information Technology Manager for Sanofi-Aventis.Theresa has a BS in Electrical and Biomedical Engineering Technology from Temple University and a MS in Systems Engineering from the University of Pennsylvania.
Throughout the year, our writers feature fresh, in-depth, and relevant information for our audience of 40,000+ healthcare leaders and professionals. As a healthcare business publication, we cover and cherish our relationship with the entire health care industry including administrators, nurses, physicians, physical therapists, pharmacists, and more. We cover a broad spectrum from hospitals to medical offices to outpatient services to eye surgery centers to university settings. We focus on rehabilitation, nursing homes, home care, hospice as well as men's health, women's heath, and pediatrics.