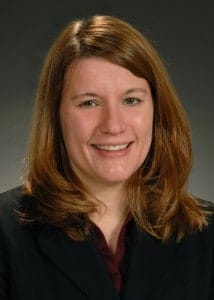 By Elaina Smiley
It is important for hospitals to keep up with the many and frequent changes to employment laws in order to maintain a productive work environment and avoid costly legal disputes. Because employment standards change so often, new and amended laws and employer responsibilities can sometimes slip through the cracks.
That's why it's a good idea for every employer to take the time for a business "checkup" once a year. It's a chance for human resource managers, supervisors and administrators to step back and examine the work environment to ensure the business is in compliance with all current employment laws – a time to double-check everything from mandatory notices posted on the wall to employee contract terms and agreements.
The first step in the annual HR compliance checkup should be to review all written policies and employee handbooks to see if they're up to date. Over the course of a year, new regulations, amendments to current laws, changes in technology and many other factors can impact the work environment, and company policies need to reflect it.
Take for example, email privacy. As technology continues to evolve in the workplace, sensitive issues such as whether or not employers have the right to read employee emails sent using company accounts must be addressed. The best way for employers to protect themselves from a lawsuit is to have a clearly written company policy in place.
In the process of reviewing written policies, some of the questions employers should ask include:
Do we have proper procedures in place to handle discrimination and harassment claims?
Are the most recent legislative changes reflected in our employment policies?
Do any of our handbook policies create unintended employee rights or contradict the "employment at will" doctrine?
Another important part of the yearly compliance checkup is reviewing written contracts. It's important to make sure all agreements with employees are firm, clearly worded and include the necessary stipulations to ensure that the company's interests are protected and to prevent a debate about the enforceability of the agreement. Some of the questions an employer should ask when reviewing employee contracts include:
Do we have enforceable non-compete agreements with clear time and scope limitations?
Do we have strong agreements in place to protect confidential trade secret information?
Do we have agreements in place that support an independent contractor relationship or should the person be classified as an employee?
During the HR compliance check-up, employers should also examine pay practices to make sure they are addressing such issues as properly paying overtime and avoiding practices such as comp time and pay deductions that may lead to legal liability. To make sure all pay practices comply with legal standards, employers should consider questions like:
Are those employees paid on a salary basis truly exempt under the law from overtime?
Are employees properly recording all of their time actually worked?
Have there been improper deductions taken from employees' pay without written authorizations or that may cause the company to lose an exemption under the Fair Labor Standards Act?
It's a challenge for any employer to keep up with the constant changes and new regulations shaping our employment laws, but those who make time each year for a business compliance checkup to answer these important questions will be much better positioned to avoid a lawsuit and maintain a positive, productive work environment.
Elaine Smiley is a Co-Chair of Meyer Unkovic Scott's Employment Law Practice Group. She is also a member of the firm's Immigration and Litigation Practice Groups..
Please note: this article was originally published in the June 2010 print edition of Western Pennsylvania Healthcare News.
Throughout the year, our writers feature fresh, in-depth, and relevant information for our audience of 40,000+ healthcare leaders and professionals. As a healthcare business publication, we cover and cherish our relationship with the entire health care industry including administrators, nurses, physicians, physical therapists, pharmacists, and more. We cover a broad spectrum from hospitals to medical offices to outpatient services to eye surgery centers to university settings. We focus on rehabilitation, nursing homes, home care, hospice as well as men's health, women's heath, and pediatrics.