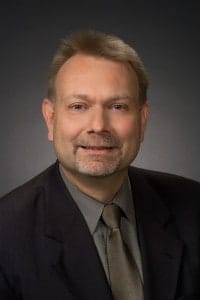 By David Oberdick
If a company owned a million-dollar diamond, they certainly wouldn't leave it sitting out in the middle of an office – it would probably be protected with countless security systems.  Yet every time an employee logs into the office computer system, the company's highly valuable trade secrets, sometimes worth even billions of dollars, sit at his or her finger tips, and many employers in the medical industry don't know how to protect their information.
In a recent trade secrets case that resulted in the largest intellectual property verdict of 2011, St. Jude Medical, Inc. was awarded $2.3 billion for the misappropriation of trade secrets by an ex-employee.  In the case, a former hardware design engineer of St. Jude Medical was accused of leaking secret documents with information about making implantable medical devices, such as pacemakers and defibrillators, to a Chinese start-up company in which he owned a 48 percent stake.  The court ruled that the documents were protected trade secrets and that the employee's transmission of the information to another company was illegal.
The case should be a wake-up call to all companies in the health industry about the importance of protecting trade secrets.  Trade secrets are similar to patents, but the fundamental difference is that trade secrets are kept confidential whereas patents require public disclosure.  Additionally, patents have a limited life span but trade secrets can be kept indefinitely so long as the protected information remain confidential and not known publicly.  The Coca-Cola® formula is the prototypical example of a trade secret.  While it could have been protected as a patented formula, it instead has been safeguarded in a confidential manner and held for a long time as a trade secret.  These two advantages can make trade secrets incredibly valuable.
Trade secrets can also cover a much wider variety of information than patents, especially in the health care industry.  Trade secrets can include not only the obvious intellectual property categories, such as new inventions, technologies and improved processes, but also materials such as customer or patient lists and contacts, marketing tactics, pricing/discount information, and vendor contracts and other information.  In fact, there have been numerous trade secret lawsuits that have involved doctors or medical product sales representatives who have used patient lists of their former employers to set up a competing practice.
Because of the wide range of information that can be considered trade secrets, every health care company from large research hospitals to small, individual doctor's offices should understand what their trade secrets are.  Courts generally define trade secrets as any information developed by a company that is not generally known in the industry and provides economic benefit to the company because it is kept confidential.
Confidentiality is the biggest problem with trade secrets since the information has no protection once it has been revealed, whether by accident or on purpose.  Thus, it is extremely important that companies make every possible effort to keep all sensitive material confidential.  The law does not protect information that the company does not take reasonable steps to keep secret.
The biggest challenge to confidentiality is usually the company's own employees, such as in the case of St. Jude Medical.  Health care companies should adopt a strict confidentiality policy and clearly explain it to all employees before they begin work at the company.  As a condition of employment, the company should require all employees to sign a non-disclosure agreement.  When an employee leaves the company, the company should conduct an exit interview, collect physical documents and electronic information and reiterate the trade secret policy.  The employer may even consider requiring a departing employee to sign a written acknowledgement that he or she understands the trade secret policy and will not divulge any company secrets.
Other steps health care employers should take to protect trade secrets include:
Protect digital information with passwords which are given to a limited number of staff.
Store physical documents in locked filing cabinets.
Label all sensitive files as "confidential."  Make sure that they are marked as such at the top of each document or file.
Require any outside vendors or contractors to sign non-disclosure agreements.
Make sure that the trade secret policy is written in the employee handbook and continually reiterate the policy through periodic memos or newsletters, updates to the policy, annual performance reviews and staff meetings.
Follow smart document destruction procedures, such as shredding.
After an employee leaves, change passwords for confidential files to which they previously had access.
Have exiting employees certify in writing that they have returned all copies of secret material and given back all company property, such as electronic devices.
Require employees to sign restrictive covenants, such as non-competition agreements, which preclude a former employee from working with a competitor in a position where a risk of use (or, more accurately, misuse) of confidential and proprietary information would exist.  Such restrictions are typically subject to reasonable limitations as to geographic and temporal scope.
All health care companies, from small doctor's offices to major medical device developers and research hospitals, have valuable information to protect that could mean the difference between a thriving business and a lagging one.  Building a strong internal policy system of confidentiality is the most important thing that a company can do to protect the information that gives it an economic edge.
David Oberdick of Meyer, Unkovic & Scott, LLP can be reached at [email protected]