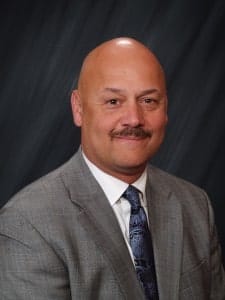 By James Cooper
For years, the normal way of obtaining bids for construction work required at Health Care Facilities whether it's new or renovation construction is to go through a laborious process of identifying multiple contractors for the work to be performed, and then bidding the project.
One problem with going this route is if the budget has been set by the Health Care Facility. For example, if the budget is set at $100,000 and all of the bids come in well in excess of this amount (such as $125,000 – $175,000), the decision is typically made to go with the lowest responsive bidder.
A method worth considering is to identify quality contractors that meet all the criteria of the Health Care Facility.  This is where thinking "out of the box" comes into play—negotiating and working closely with a few chosen construction firms on a rotational basis.  Value Engineering can be performed to identify areas where costs can be reduced and maintain the same high level of a quality finished project.
Some areas that could be considered is the following areas:
Emergency Repair – 24-7 response required
Normal Scheduled Maintenance Work (project size should be established up to $50,000)
Renovation Projects up to a set dollar cap amount (projects sizes up to $250,000)
Design of Interior/Exterior Space
Evaluate Existing Facilities in place
The first step is to identify two to three quality construction firms.  An initial meeting is set up to establish the ground rules, introduce the teams, discuss all concerns on both sides of the desk, and determine guidelines that fit both the Health Care Facility and the Contractor.
This process should be hassle free, with no up front commitments or contracts signed.  The benefits are multiple, and both parties then know what is required.
An Open Book policy should also be established, meaning that the construction company would show all receipts for each project. Cost plus arrangement, profit percent established, typically 10% minimum.
All Field Employees would have to undergo a background check, be ICRA trained, as well as have and maintain a valid driver license.
A quality sub-contractor list would be established by the Health Care Facility and Contractor.  For each project, quotes would be received from at least two sub-contractors (electrical, mechanical, flooring, etc.)  The sub-contractor list can be added to or contractors eliminated when quality issues, etc. come up.
The sure benefits of this route of handling small construction projects under $100,000 are as follows:
No need to bid work
Saves Time
Known/proven Construction Companies would be performing the work
Hassle Free process
Some Health Care Facilities have their own in house Facilities Managers and even some have multiple carpenters and other work force on staff.  With downsizing and correct sizing, many organizations are taking a look at every department, and none are immune to cuts.  Some Health Care Facilities are eliminating departments and hiring outside firms to maintain their property.
In these tough economic times, the way business has been done for years just do not work when it comes to protecting and increasing the bottom line for organizations. Especially for Health Care Institutions, "thinking out of the box" is well worth taking a look at.
James Cooper, President of Sterling Contracting, has spent the last 14 years in the Health Care Facilities renovating multiple Health Care Facilities in Pennsylvania and West Virginia.  Sterling Contracting has continually worked with Health Care Facilities to assist them in increasing their bottom line, while maintaining state of the art facilities. Sterling Contracting would be happy to meet with you to review your requirements and offer its suggestions/recommendations.  For more information, visit James Cooper www.sterlingcontractingllc.com or call 412-881-6001 x 205.