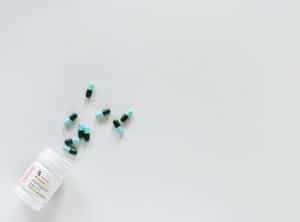 Pennsylvania Governor Tom Wolf recently vetoed a bill which sought to limit the type and amount of prescription drugs workers could access. Senate Bill 936 essentially gave employers greater discretion in terms of medications. Its aim was supposed to curtail prescription medication abuse, yet as noted by Wolf, " Make no mistake, Senate Bill 936 is not a bill designed to fight the opioid crisis. It is wrong to sacrifice health care for our first responders to protect the bottom-line for insurance companies and corporations."
What did Senate Bill 936 require?
Senate Bill 936 called for a drastic law to compensation law in Pennsylvania. It sought to establish a pre-approved list of prescription medications for every injured employee. In other words, if a doctor prescribed a specific drug that was not present in the list, insurance companies could effectively overrule what doctors deem fit. According to The Morning Call, "This legislation is a less-than-candid effort by health insurers and large employers to cut costs at the expense of injured workers."
Gov. Wolfe's decision receives criticism
Statistics indicate that America is facing an opioid crisis. In 2015 alone, over 33,000 Americans died due to opioid overdose. Sometimes, it isn't a patient's own abuse but the prescription of the wrong drug, or one that is stronger than what is indicated in a particular situation, that can lead to abuse. The crisis is not one to be taken lightly. House Speaker Mike Turzai issued a statement, alleging that "Gov. Wolf caved to powerful special interests today with his veto of a bill which would combat the opioid crisis, protect injured workers and rein in prescribing abuses within the Workers' Compensation system." However, it is easy to see that the bill seeks to establish a major change in accessibility to medication. For instance, currently, workers who are injured can receive prescribed medication immediately. Under the proposed bill, their employers would have had the right to veto access to drugs until they felt they had sufficient evidence to indicate the employee was in need.
Support for the Veto
Others have supported Wolf's decision, noting that statewide controls of prescriptions and urine tests are sufficient protection against abuse. They note that the only parties who should be party to a decision regarding medication are the patient and the health professionals attending to them. Supporters also feel that giving insurance companies the right to determine which medications can be prescribed won't reduce the number of prescriptions made but rather, enable insurance companies to logically opt for the cheapest medication or treatment, which in many cases could be detrimental to patients.
Currently, prescription opioid abuse is being targeted from a multifaceted perspective in Pennsylvania. The Prescription Drug Monitoring Program shows a 12% decrease in opioid prescriptions made, though the number of prescriptions is still three times higher than in 2000. Wolf's administration itself has worked with various medical professionals and specialists to develop new norms for prescribing opioids, so that young doctors and medical students can work together to prescribe only what is necessary.
Throughout the year, our writers feature fresh, in-depth, and relevant information for our audience of 40,000+ healthcare leaders and professionals. As a healthcare business publication, we cover and cherish our relationship with the entire health care industry including administrators, nurses, physicians, physical therapists, pharmacists, and more. We cover a broad spectrum from hospitals to medical offices to outpatient services to eye surgery centers to university settings. We focus on rehabilitation, nursing homes, home care, hospice as well as men's health, women's heath, and pediatrics.