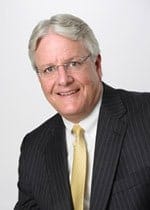 By Marc D. Halley, MBA
Healthcare reimbursement represents an increasing percentage of federal and state budgets and governments will continue to place downward pressure on reimbursement for medical services.  The healthcare industry has become increasingly visible as a percentage of U.S. Gross Domestic Product, which will continue to drive more regulation, increased enforcement, and higher compliance risks/costs.  Healthcare Reform will provide increased access to medical care for millions, increasing both demand and utilization.
A growing and aging population will also drive significantly increased demand for medical services.  These and other factors make it even more difficult for hospitals and physicians to remain in their traditional service silos.  We believe these changes in healthcare are irreversible. As the resulting consolidation spreads, there will be fewer independent medical providers, employed physicians will increasingly dominate medical staffs and competitive lines will be drawn and rarely crossed. Independent providers that try to remain neutral will be marginalized by larger integrated healthcare delivery systems wherein patient referrals are directed in order to leverage payer negotiations, to generate capital, to share risk and to coordinate care.
As physicians and hospitals come together using a variety of integration models, many – even those using physician employment – are stunned to discover that their new structure does not act like an integrated delivery system or network.  Agreement on clinical quality and service quality performance targets remains elusive.  Compliance with established protocols (even evidence-based protocols) varies.  Patient referrals and the resulting capital continue flowing to competing integrated systems.  There is limited engagement or transparency among physicians, and between physicians and hospital administration.
The venerated icons of integration include Mayo Clinic, Geisinger Health System, Cleveland Clinic, Virginia Mason Hospital and a few others, whose physician founders built their initial medical practices on a multispecialty team approach to the diagnosis and treatment of disease.  Unfortunately, none of our more recently structured integrated systems has the decades these icons needed to fully develop their integrated multispecialty cultures – cultures that actually act or function like integrated teams in delivering the highest clinical and service quality.  Such functionally integrated teams are essential to develop the individual and joint accountability necessary to consistently deliver value-based care and outcomes.  Successful functionally integrated networks will increasingly become the source of sustainable competitive advantage in highly competitive markets.
Can structurally integrated organizations become functionally integrated without decades of evolution?  Although most integration efforts today are still evolving, we believe that the answer is a resounding "yes"!  Based on our experience, we recommend attention to the following principles for driving successful physician/hospital integration:
Focus: Moving from structural to functional integration requires a focused commitment of time and energy from primary care physicians, subspecialty physicians, executives, department heads, and support staff.  In today's medical practices and busy executive suites, such time is limited and precious.  The transition also usually requires a commitment of often-limited capital from one or more stakeholders.  For this reason, selecting a specific target increases the chances for engagement of all parties who see the personal and organizational benefit of individual and joint accountability.  Selecting the right service line (e.g., hearts, cancer, etc.) or diagnosis code (e.g., diabetes, congestive heart failure, etc.) can produce enough interest and energy to attract and retain stakeholders who must see the value of committing time, energy and capital to the performance initiative.  We usually recommend identifying a single target with a high probability of success.  That success will foster interest among other physicians and service line leaders.  Subsequent targets, however, should be prioritized and sequentially implemented in order to protect limited physician and management resources.
Compelling Vision: The potential stakeholders must come together around a common and compelling vision to drive their efforts.  That vision must be jointly developed and shared.  It must be compelling enough to attract busy physicians and executives who will commit the time and energy (teamwork) required to achieve functional integration (service quality) and then move on to clinical integration (clinical quality).  That vision must also be compelling enough to overcome the inevitable disagreements over targets and tactics.  That compelling vision must yield significant improvement in service quality and clinical quality, both of which are critical in a value-based reimbursement model.  Finally, the vision must be compelling enough that physicians and others are willing to surrender some autonomy in order to participate.
Sponsorship: Physician and executive leaders become the "sponsors" of changes required to achieve their compelling vision.  They identify performance targets, direct process improvement efforts, and provide direction to managers who implement their directives.  They publicly support performance management at the practice, department and network levels.  Effective sponsors require compliance with approved processes and achievement of performance targets.  They ensure that the organization has the will to remove and replace "C" players, regardless of political fallout.
Implementation Team: Line managers are implementers.  Functional integration requires the involvement of implementers at the hospital department and medical practice levels.  The transition also often requires the support of staff specialists with training and experience in process improvement, to achieve both service quality and clinical quality objectives.  Working together with physicians and executive sponsors, managers ensure that required process changes are implemented, that training occurs, that compliance is measured and that performance objectives are achieved.  The implementation team should always be accountable to the sponsors (physician and executive leaders).
Primary Care: Functional integration begins and ends at the primary care office.   Primary care physicians (PCPs) and other providers render the majority of medical services and "hold" patients until more invasive diagnostic or therapeutic services are required.  As patients are referred for additional services, functionally integrated subspecialty offices and hospital departments act and feel like an extension of the primary care office.  "We are waiting for you!" is the message the referred patients feel and hear.  "We appreciate your referrals and will engage you in the care of your patient, as you prefer to be engaged!" is the message that referring physicians hear.  Effective and efficient communication is the lubricant for the Referral Path making it easy to refer to our subspecialists' offices and to our hospital departments.
Performance Management: Performance management includes establishing performance targets for processes, key behaviors, and outcomes.  It also includes written performance commitments to referring physicians and for their patients.  Performance management includes development and implementation of training to ensure consistency in achieving performance commitments within each practice or department, and across the network.  It also includes measurement of the effectiveness of processes, vital behaviors and outcomes.  Finally, performance management includes process improvement as required to achieve performance targets and commitments.
A Culture of Accountability: Developing a culture of accountability is a natural extension of transparent performance management.  Sponsors, management and staff work together to identify and correct performance challenges regardless of their source.  Membership on the integrated "team" becomes a privilege, which promotes cooperation and compliance.  Individuals feel personally accountable to do all they can do to achieve individual and team objectives.  Teams feel accountable to correct performance challenges and to identify best practices, which are actively shared and adopted.  Importantly, sponsors must have the "will" to remove and replace those members who fail to consistently achieve performance targets and commitments – the ultimate accountability.
Prosperity and sustainability in the value-based healthcare environment will require medical practices and hospital service lines and departments to become increasingly integrated.  Integration structures alone are not adequate to meet value-based requirements in risk settings.  Integrated delivery networks must become increasingly functionally integrated in order to achieve the levels of teamwork enjoyed by respected integration icons.  Each stakeholder that contributes or potentially detracts from either process or outcomes must be engaged in ensuring the establishment and achievement of performance targets in processes, behaviors and outcomes.  By following the principles highlighted in this article, structurally integrated networks can transition to functionally integrated teams that are prepared to tackle the more difficult challenges of clinical integration, population risk management and, ultimately, population health.
Marc D. Halley, MBA, is president and CEO of The Halley Consulting Group, Inc. For more information, visit www.halleyconsulting.com.    
Throughout the year, our writers feature fresh, in-depth, and relevant information for our audience of 40,000+ healthcare leaders and professionals. As a healthcare business publication, we cover and cherish our relationship with the entire health care industry including administrators, nurses, physicians, physical therapists, pharmacists, and more. We cover a broad spectrum from hospitals to medical offices to outpatient services to eye surgery centers to university settings. We focus on rehabilitation, nursing homes, home care, hospice as well as men's health, women's heath, and pediatrics.