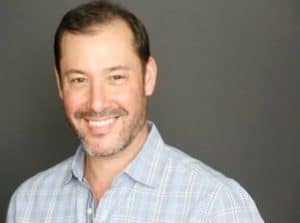 By Sean Spector, CEO, Dropoff, Inc.
It's the era of consumer convenience, and businesses are working to engage customers with everything from better service to competitive pricing to faster shipping. Delivery is one of the largest areas of disconnect between businesses and their customers. This is because customers increasingly expect products and services to be delivered faster, but increasing delivery speed is hard for businesses to manage and scale. Retail giant Amazon has already proven there is a strong desire for fast delivery and it's something that customers have come to expect.
A recent survey conducted by Dropoff, a leader in same-day delivery for business, demonstrated this point- customers are more likely to buy from businesses that provide expedited delivery. This desire for speed isn't exclusive to e-commerce; it's true across a variety of industries including healthcare. Customers have made delivery time as important as any other factor when deciding where to shop. It's not surprising then that 60% of respondents said they have abandoned a purchase due to slow delivery time and that 32% would be willing to pay more for faster delivery.
In particular, healthcare offers a unique opportunity due to the high volume of consumers desiring faster delivery for "urgent need" items. The delivery of prescriptions and medical equipment has become mainstream, with more than 1 in 3 consumers having healthcare related items delivered at least once a month to their homes. Services like 1-800 CONTACTS and Pillpack are challenging brick and mortar locations on inventory and stock selection with their direct-to-consumer models. Both services are working to quench the consumer demand for convenience with proactive refill management and recurring deliveries straight to their door which has helped these companies retain customer loyalty.
Healthcare delivery is centered around a unique urgency, especially to the 71% who said the need for items influences their desire for fast delivery. It's clear that customers want faster delivery for their healthcare related items, but the challenge is actually implementing the service across the industry. Compared to other industries, healthcare providers have more to factor in like HIPAA compliance and product variance and volatility. Scaling a customizable solution will present some hurdles, yet meeting this expectation will drive innovation in technology outside the walls of the provider's office.
Choosing the right courier for your medical deliveries – one that understands the industry and the compliance needs – is key to solving this logistics problem. While ecommerce is leading the race to get items to customers faster, healthcare will follow. The industry must now adapt and cater to the growing consumer demand for convenience and reliability. Healthcare businesses that take the opportunity to understand their customer needs and offer their products at an expedited speed will see great returns on their investment as the demand for medical deliveries continues to increase. Now is the time to get ahead of the curve and start delivering what your customers really want.
The courier industry is decades old and has remained relatively unchanged, with minimal use of technology, mediocre service levels and no national brand. Dropoff aims to become the first national brand for same-day delivery. We offer businesses a superior experience built on convenience, reliability and unmatched customer service, all powered by our proprietary technology platform. We provide easy web and mobile ordering, flexible delivery options, transparent pricing, real-time tracking and confirmations, up-to-the-minute ETAs, delivery Agent ratings and a feature-rich API for a seamless same-day logistics solution. Dropoff is headquartered in Austin, Texas. For more information about Dropoff, visit www.dropoff.com.
Throughout the year, our writers feature fresh, in-depth, and relevant information for our audience of 40,000+ healthcare leaders and professionals. As a healthcare business publication, we cover and cherish our relationship with the entire health care industry including administrators, nurses, physicians, physical therapists, pharmacists, and more. We cover a broad spectrum from hospitals to medical offices to outpatient services to eye surgery centers to university settings. We focus on rehabilitation, nursing homes, home care, hospice as well as men's health, women's heath, and pediatrics.