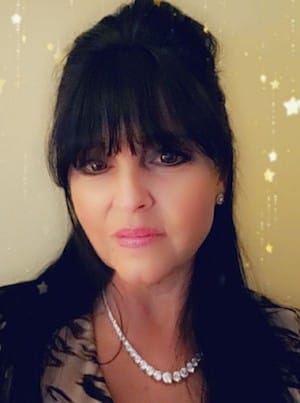 Matchmaking and February go hand in hand. Jill McKibbin, President of McKibbin Consulting, is known as the matchmaker and connector in helping small businesses grow through matching companies with introductions through her vast network of connections. COVID has created challenges to develop connections for all business types. As businesses have struggled to stay afloat during the pandemic, they have reached to McKibbin for advice and connections to new markets. National and international companies wanting to expand their footprint into the region are contacting McKibbin regarding introductions and guidance.
With a strong construction vertical, McKibbin has had people from all over the country reach out for assistance in developing connections within the Pittsburgh region and beyond. What does that mean for those that are involved with McKibbin Consulting? Jobs, new contracts, and opportunities for business growth.
Spending her career in business development before opening her own business, McKibbin Consulting was launched in 2010. Through her monthly networking group meetings, Commercial Industrial Trades Services (CIST), she has helped connect engineers, architects, property managers, land developers, real estate attorneys, bankers, and contractors to one another to build strong teams of business owners. McKibbin Consulting is a central point of contact that brings together teams of companies to create and deliver commercial industrial trade services.
Minority contractors have benefited from guidance to become certified as a minority contractor – women-owned, veteran, disadvantaged business owner. Why is this important? These certifications enable smaller businesses to become part of larger contracts particularly when federal monies are involved. Additionally, there is an opportunity with corporations that require diversity in their vendor relationships. Without these certifications, smaller companies may not have these chances to grow.
Jill's desire to help others enables her to excel in developing businesses. As a consultant, she sees the strengths in a company and develops an understanding of how to build upon them. Having the heart to help people she finds something that connects everyone together. She then becomes the connector or the matchmaker to introduce that business to potential leads within her network.
Because of her success in the construction industry, other types of businesses are now reaching out for evaluation of their business and new ideas on how to pivot particularly as it relates to a different way of doing business because of COVID. The landscape in the business and construction community is changing. Companies are shifting employees to work from home, commercial space is being reconfigured and new businesses are entering the market.
To learn how McKibbin Consulting can make the right connections to grow your business, visit www.mckibbinconsulting.com or email [email protected].
Throughout the year, our writers feature fresh, in-depth, and relevant information for our audience of 40,000+ healthcare leaders and professionals. As a healthcare business publication, we cover and cherish our relationship with the entire health care industry including administrators, nurses, physicians, physical therapists, pharmacists, and more. We cover a broad spectrum from hospitals to medical offices to outpatient services to eye surgery centers to university settings. We focus on rehabilitation, nursing homes, home care, hospice as well as men's health, women's heath, and pediatrics.